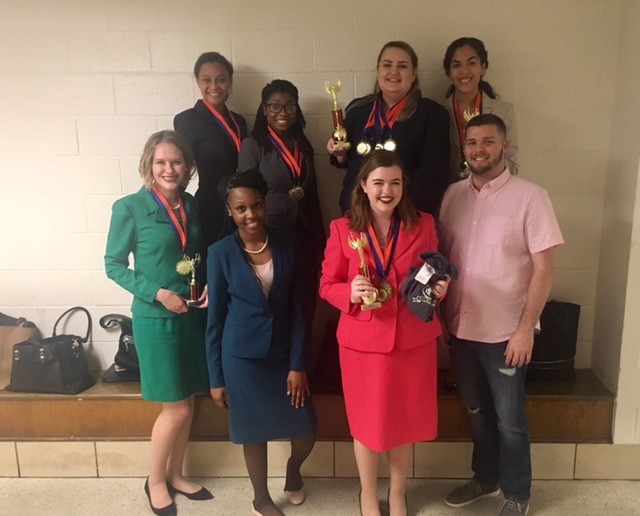 In the new year, the Speech and Debate Club at Florida State University has already found great success.
The Speech and Debate Club at FSU, also known as Forensics, is an interdisciplinary group of students. Ranging from Political Science to Biology to Communication, students study public speaking, leadership, critical thinking, time management, advanced writing and research. Led by graduate student and Director of Forensics Kevin Waters, the group has traveled across the nation to compete.
At the Miami Debate Invitational, John Schulster and Ryley Hartwig, both freshmen, reached quarterfinals.
At the Hell Froze Over Swing in Peoria, IL., Seniors Manish Khanal and Kate Pace reached semifinals. Khanal was a semifinalist in After Dinner Speaking, Persuasive Speaking and next out in Informative Speaking. Pace was a semifinalist in Persuasive Speaking. Out of more than 100 entries in those events, Khanal and Pace were in the top 15 in the nation.
At the UF Gator Swing, FSU won the team sweepstakes trophy. Senior Kate Pace was the overall individual sweepstakes winner, taking home first place in Persuasive Speaking, Prose Interpretation and Informative Speaking.
During the alumni portion of the UF Gator Swing, FSU was named the first place team. Freshman Kaylie Williams won the Scott Ogden Pentathalon award. The award is awarded to the individual who scores the most points during a tournament, given as a tribute to the late UF Debate Team member Ogden.