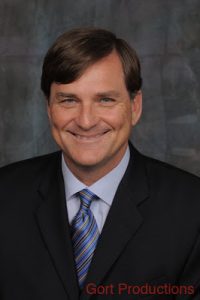 In 1980, Mike Zimmer graduated with a degree in Mass Communications and embarked on a career as a photojournalist. Over the next 28 years, he traveled the world as a correspondent for NBC6/Telemundo 51; covering stories from the Gulf War, the Colombian drug wars, the Sydney Olympics, and a couple World Series. He covered the Pope.
After a career of a lifetime, Zimmer retired his position as Video Operations Manager and Photojournalist in 2008. In 2010, he became president of the Miami Super Bowl Host Committee.
As president, Zimmer has overseen eight Super Bowl bids for Miami. The last time Miami hosted was in 2010 for Super Bowl XLIV, where the New Orleans Saints won 31-17 against the Indianapolis Colts.
Submitting a bid is no small task. The bid for 2020 was 566 pages and took almost a year to produce. If a bid is won, a host committee must be created. This is where Zimmer comes in; as president, he is responsible for fulfilling the contract with the NFL. A Super Bowl is an incredible undertaking, with years of planning going into making the week-long event.
A year ago, the committee received news that Miami would host the 2020 Super Bowl, marking the 11th time Miami will host and the 100th anniversary of the NFL.
Planning started almost immediately. Now, two and a half years out, Zimmer is assembling a team that will coordinate everything from partnering with FPL to provide energy solutions to hiring the 10,000 volunteers that make the Super Bowl possible. The Super Bowl will be an incredible boost to Miami's economic development, but Zimmer is equally focused on the community impact.
Most local residents won't be able to secure (or afford) a ticket, which sold for $2,300 at face value during last year's game. Zimmer and his team are partnering with local organizations and schools to create a week-long celebration, which will allow everyone to celebrate the Super Bowl.
It's been 37 years since Mike Zimmer walked across the stage at graduation. His foundation in communication started at Florida State University and laid a foundation for a career that took him from around the world. To learn more about the Communication program, visit the School of Communication.