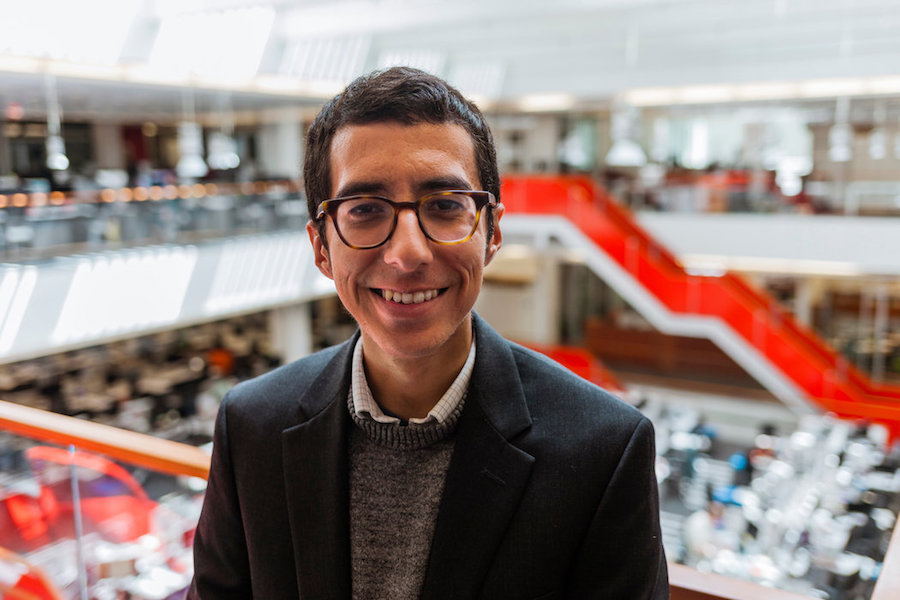 Earlier this month, Joseph Zeballos-Roig graduated with a double major in Media and Communication Studies and International Affairs. This summer, he's covering Harlem as a student journalist with the New York Times Student Journalism Institute in New York City.
The two-week program is a journalism boot camp. Zeballos and his fellow journalists will be covering issues affecting the neighborhood, such as the affordable housing crisis and gentrification.
Before applying to the Institute, Zeballos honed his journalistic skills during his time as a student at Florida State University. He wrote for the FSView & Florida Flambeau for nearly two years and interned with Tallahassee Magazine and WFSU News. His work has been published in The Guardian and USA Today.
Rich Jones, director of the NYT Institute, noticed Joseph's work at the FSView and was impressed.
"Joseph is a student of exceptional promise," shared Jones. "We followed Joseph's work with the FSView and Tallahassee Magazine before he was selected. A lot of research and tracking goes into identifying candidates for the Institute."
Since 2003, the NYT Institute has been a springboard for aspiring journalists. Students become working journalists, mentored by journalists and faculty editors of The New York Times. Students are assigned traditional newsroom roles: journalists, copy editors, researchers. At the end of the two-week program, work is published in a single edition print edition.
Zeballos was paired with mentor Chuck Strum, a 35 year veteran of the Times, based on common interests. Several hundred students apply to the program annually. Fellow Florida State student Brianna Milord is joining the Times this summer as an audience development intern working on social media.
Alumni of the Institute have gone on to work for major news organizations, including the Associated Press, Reuters, The Boston Globe and The New York Times.
This fall, Zeballos is attending New York University's Global and Joint Studies Master's program, where he'll study journalism, Europe and the Mediterranean. He's setting himself up for his dream job – a foreign correspondent in Europe. It's a dream that was sparked by a study abroad experience with FSU in London. At NYU, he plans to explore the political and cultural climate that shaped modern Europe.