FSU students including students from IT, ICT, and Biology are currently in Orlando judging events for the Florida Chapter of the Technology Student Association (TSA). TSA consists of middle and high school students who compete in various events related to science, technology, engineering, and mathematics (STEM). In addition FSU students will also represent the University at the TSA College Fair as part of 9 universities trying to attract these STEM leaders to their schools.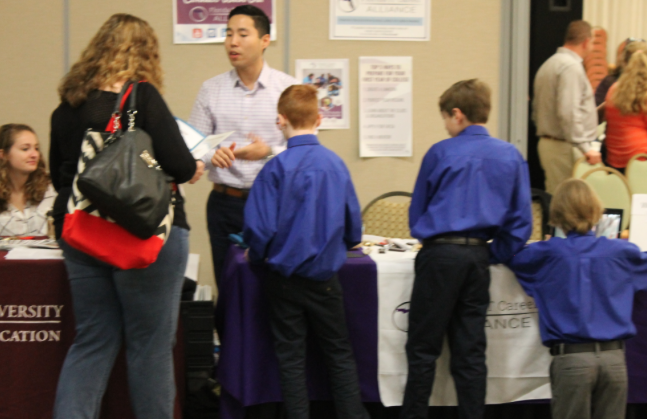 STARS student Hannah Brock found that "judging at TSA was difficult because student submissions were amazing and the competitors were very talented". FSU students have been working with TSA since 2006 through a partnership with the FSU STARS organization under the leadership of Assoc. Dean Ebe Randeree. This year, Randeree was recognized for his years of service. STARS is a National Science Foundation (NSF) initiative to increase awareness and enrollment of women and minorities in STEM.
According to Randeree, "partnering with TSA is a natural for the FSU students who major in STEM providing opportunities for our FSU students to lead and for TSA students from across the State to interact with us".
FSU STARS members that are participating include:
Joey Cardenas, Information Technology
Nicolaus Lopez, Information Technology
Chelsea Schneider, Information Communication Technology
Martin Sung, Information Technology
Megan Nichols, Biology

Natalie Quinchia, Information Technology
Megan McGilvray, Information Technology
Hannah Brock, Information Technology
There are over 230,000 National TSA members and over 50,000 in Florida. Winners from the competition will advance to Nationals at the end of June in Nashville.