The Communication Science and Disorders program at FSU attracts students with a passion for helping others. Training as the next generation of professionals assisting individuals with speech, language, and/or hearing disorders, these students bring compassion to their work that extends from campus and benefits the surrounding Tallahassee community.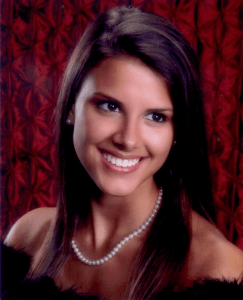 Senior Francesca Rieth has taken this passion and created an outlet for fellow Communication Science and Disorders students by founding the American Sign Language Club at Florida State University.
Rieth was inspired after taking her first ASL (American Sign Language) class in her program and began looking for additional ways to become involved.
"I attended Tallahassee ASL & Deaf Club's Silent Dinner and immediately fell in love with the idea of communicating and having relationships with the Deaf outside of the classroom. I wanted other students to get involved with the Deaf community as I have. When I came to Professor Justl with the idea of creating an ASL Club as a Registered Student Organization (RSO) on campus, she completely supported me."
The club's most recent venture saw them collaborate with FSU Best Buddies, an organization that promotes social inclusion for individuals with intellectual and development disabilities. The special meeting of Best Buddies brought student members and their buddies together to learn nonverbal communication and sign language from the students of ASL Club.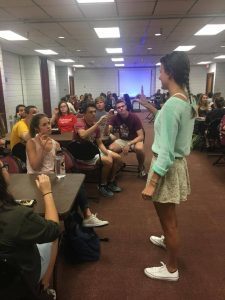 As club president, and a soon to be graduate, Rieth has an eye on the future of American Sign Language and how it will evolve in the context of speech pathology, "I want to work with individuals with brain-based communication disorders. My experience would be helpful working with cochlear implant recipients who formerly communicated solely through ASL."
Interested students can join ASL Club meetings on the third Monday of each month in the Globe dining room lounge at 5:30pm, and join their Facebook group to receive club announcements: American Sign Language Club at Florida State University.