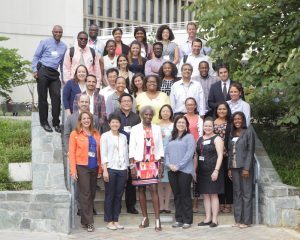 Dr. Zhe He, assistant professor in the School of Information, recently attended National Institute of Health's Future Research Leaders Conference.
The NIH Future Research Leaders Conference (FRLC), sponsored by the Chief Officer for Scientific Workforce Diversity (COSWD) NIH, is an event held in conjunction with the NIH Research Festival to promote knowledge and awareness about scientific career opportunities in the NIH Intramural Research Program (IRP).
The conference brings 30 early career researchers from top institutions to attend and present their work. Dr. He presented a poster titled, "A method for analyzing commonalities in clinical trial target populations" and an oral presentation: "Assessing the population representativeness of clinical trials with combined use of multiple data sources".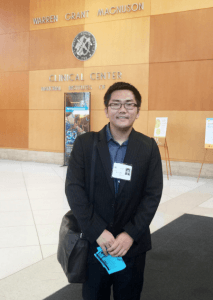 Dr. He's research focuses on biomedical and health informatics, clinical research informatics, knowledge discovery and ontology-based data analytics. He has published nearly 30 papers in leading biomedical informatics journals and conferences. He is a recipient of the Distinguished Paper Award of American Medical Informatics Association 2015 Annual Symposium. His has received research funding from Amazon, FSU CRC, and Institute for Successful Longevity.
In Fall 2016, he is teaching two graduate level courses Database Management Systems and Management of Health Information Technology. In Spring 2017, he will be teaching the undergraduate course Data Analytics and the graduate course Data Mining Methods and Applications. For more information about Dr. He's research and teaching activities, visit his website.