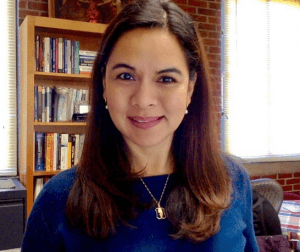 School of Information professor Mia Lustria has been named associate editor for the Advanced Review of Information Science and Technology (ARIST) section of the Journal of the Association for Information Science and Technology (JASIST), effective January 2017. JASIST is one of the leading journals in the information field.
Lustria, an interdisciplinary researcher with focus on consumer health informatics, health literacy and information seeking, says the opportunity is an exciting honor. Lustria is one of three editors of the ARIST section, which provides readers with an analytical, authoritative and accessible overview of recent trends and significant developments in information science and technology research.
The section was created as a successor to Advances in Information Science (AIS). As associate editor, Lustria will help manage reviews for the section, including soliciting peer reviewers for submitted manuscripts.
Lustria received her Ph.D. in Communication from the University of Kentucky and joined Florida State University in 2005.