CCI students participated in FSU's 18th Annual Undergraduate Research Symposium on Tuesday, April 3, 2018. An annual showcase for undergraduate student researchers to present their work to the university community, the symposium is an interdisciplinary event that showcases research and creative activities across campus.
"It is great to see so many students from CCI participating in the Undergraduate Research Symposium again this year, and in undergraduate research projects more broadly," said Dr. Stephen McDowell, CCI Associate Dean. "It is a very rare and valuable opportunity for students to work with faculty who are leading experts in their fields, but also to identify a challenge or problem that you want to tackle through developing high quality research skills."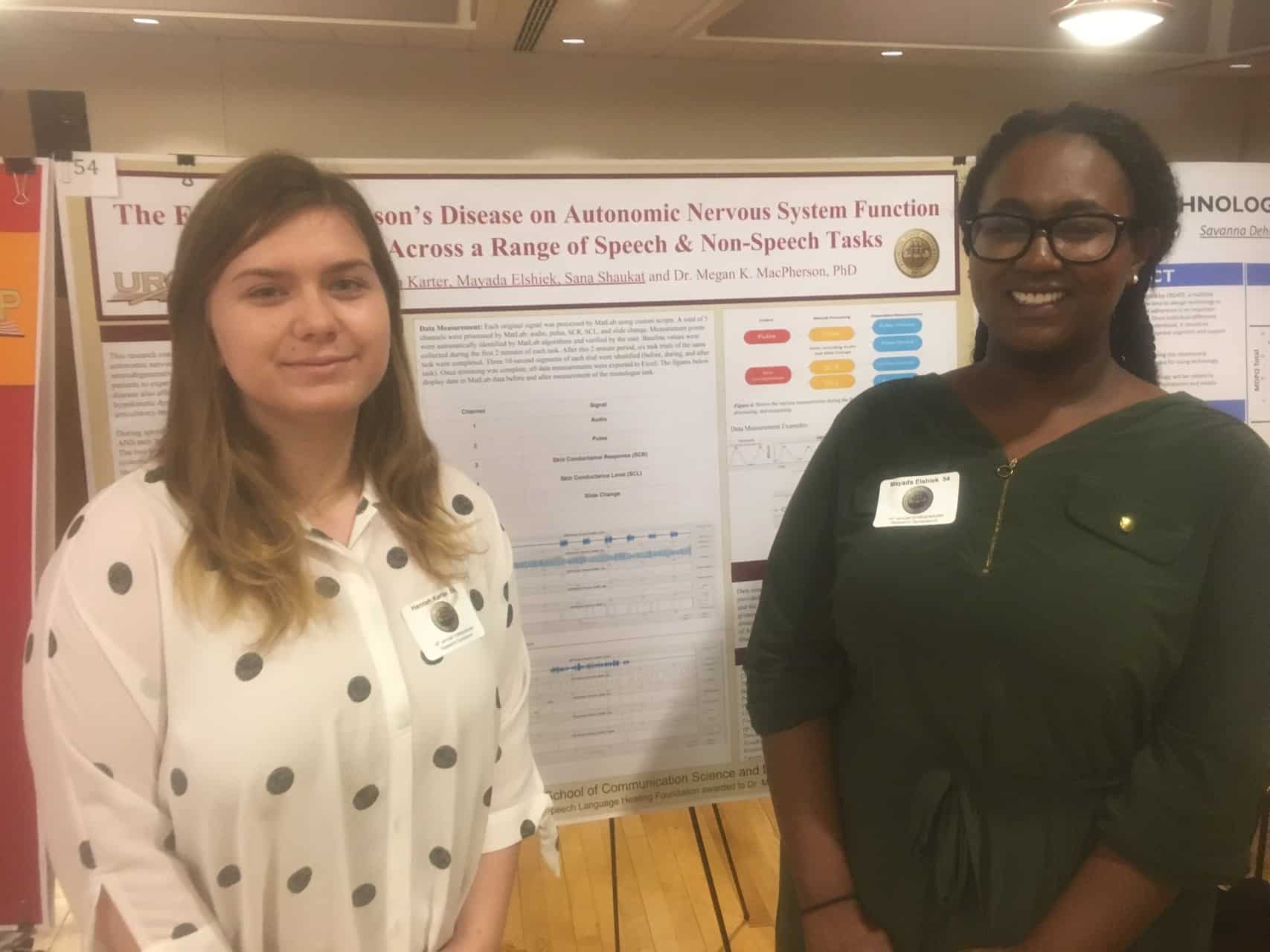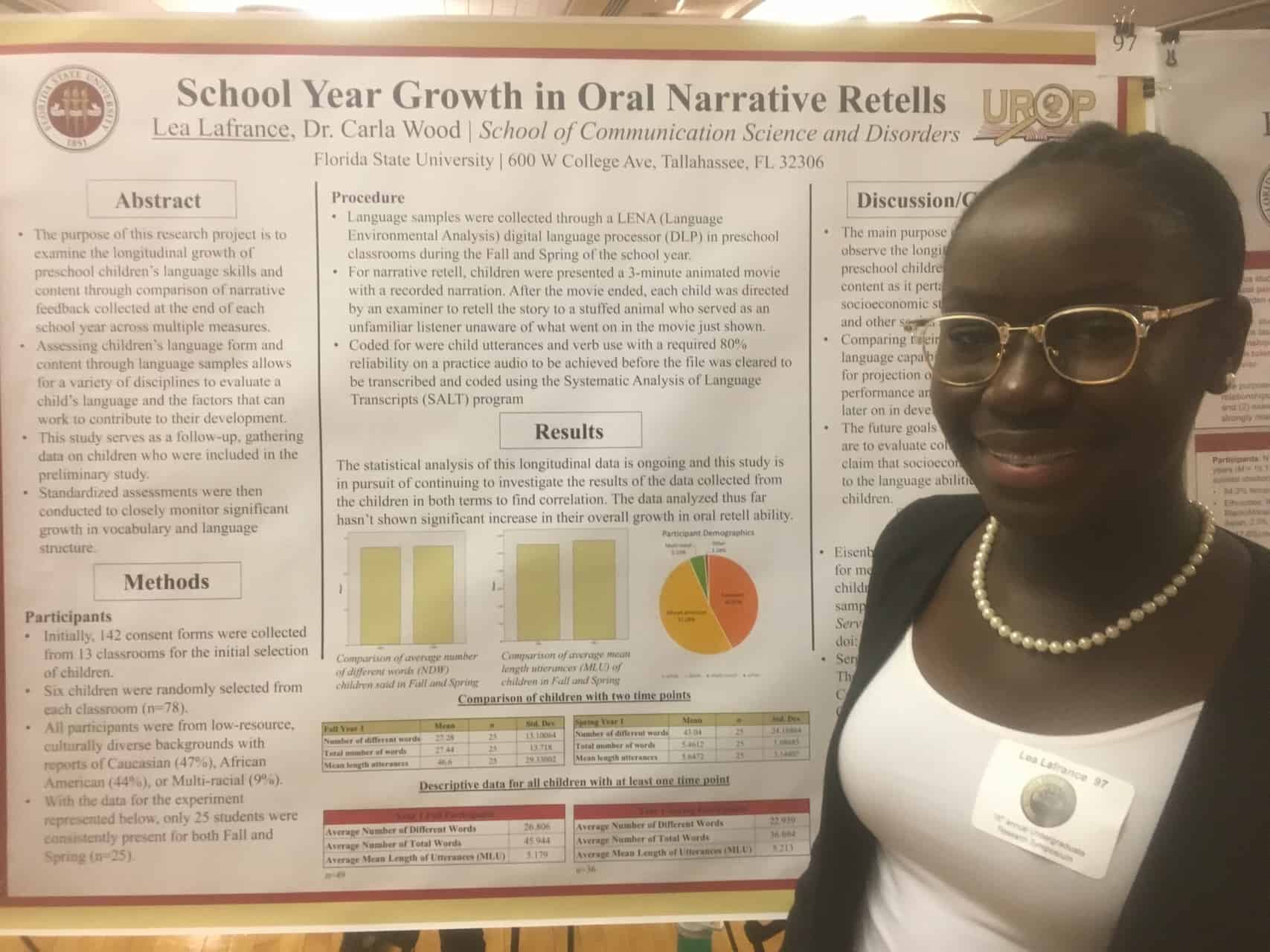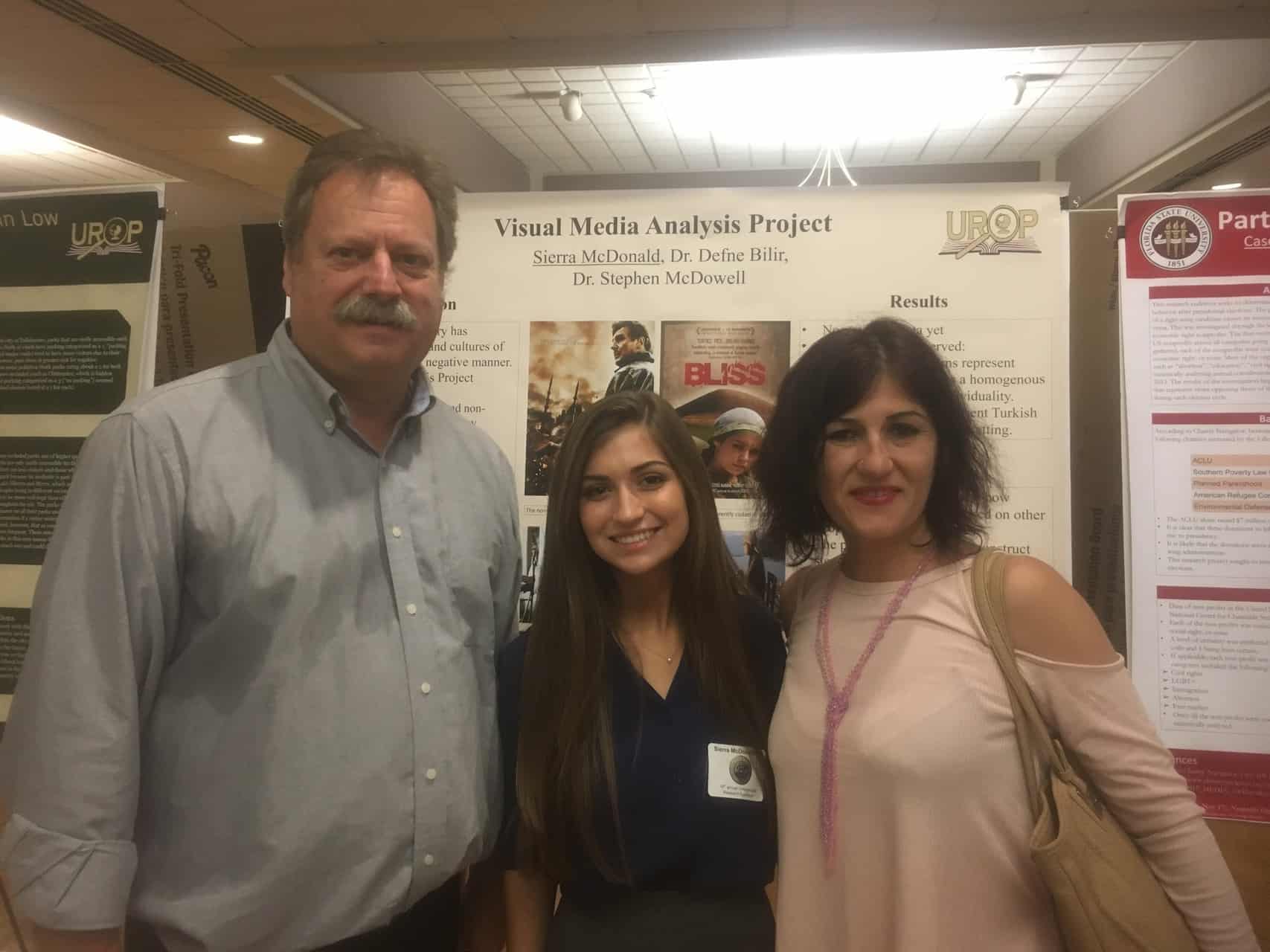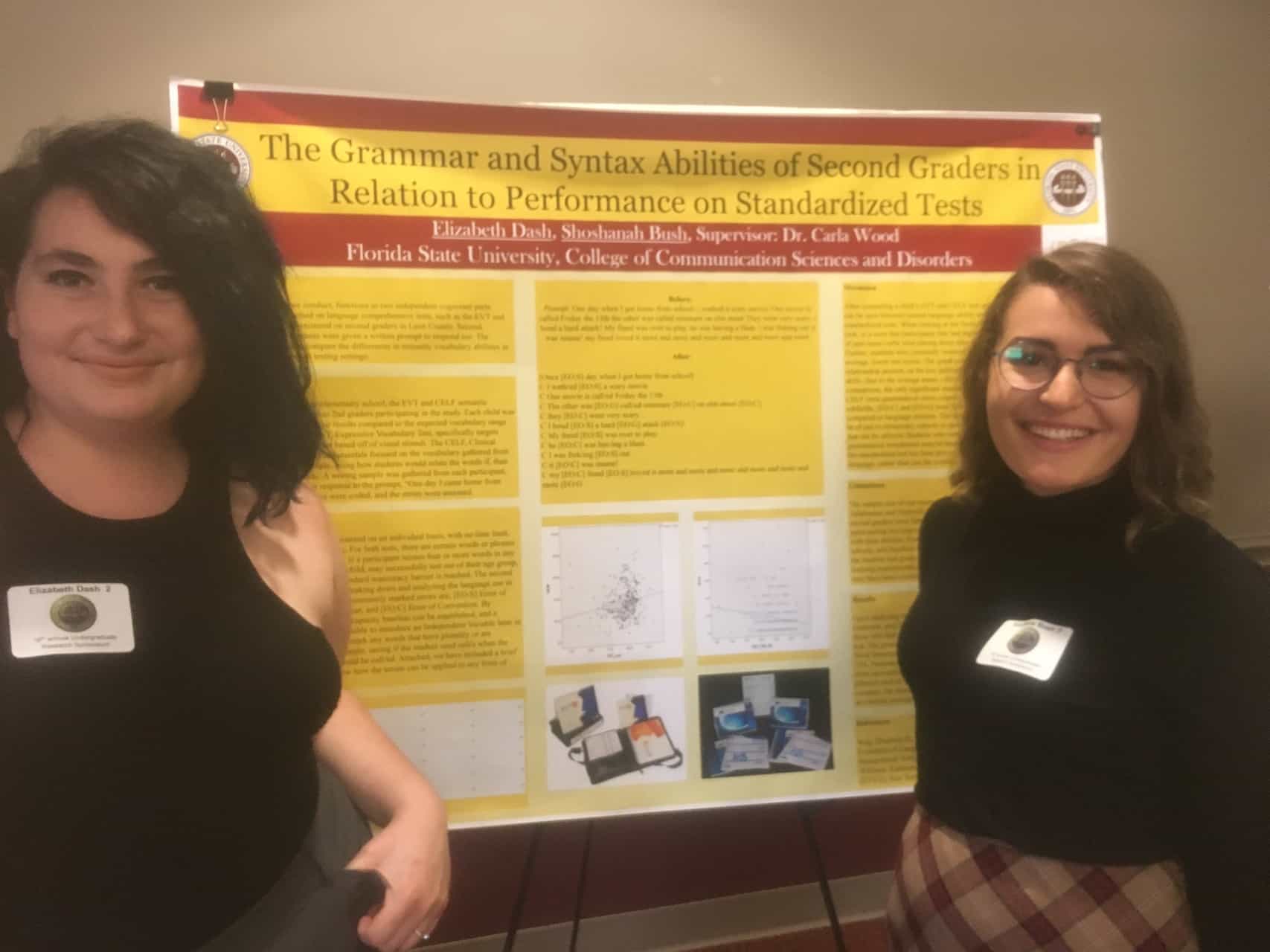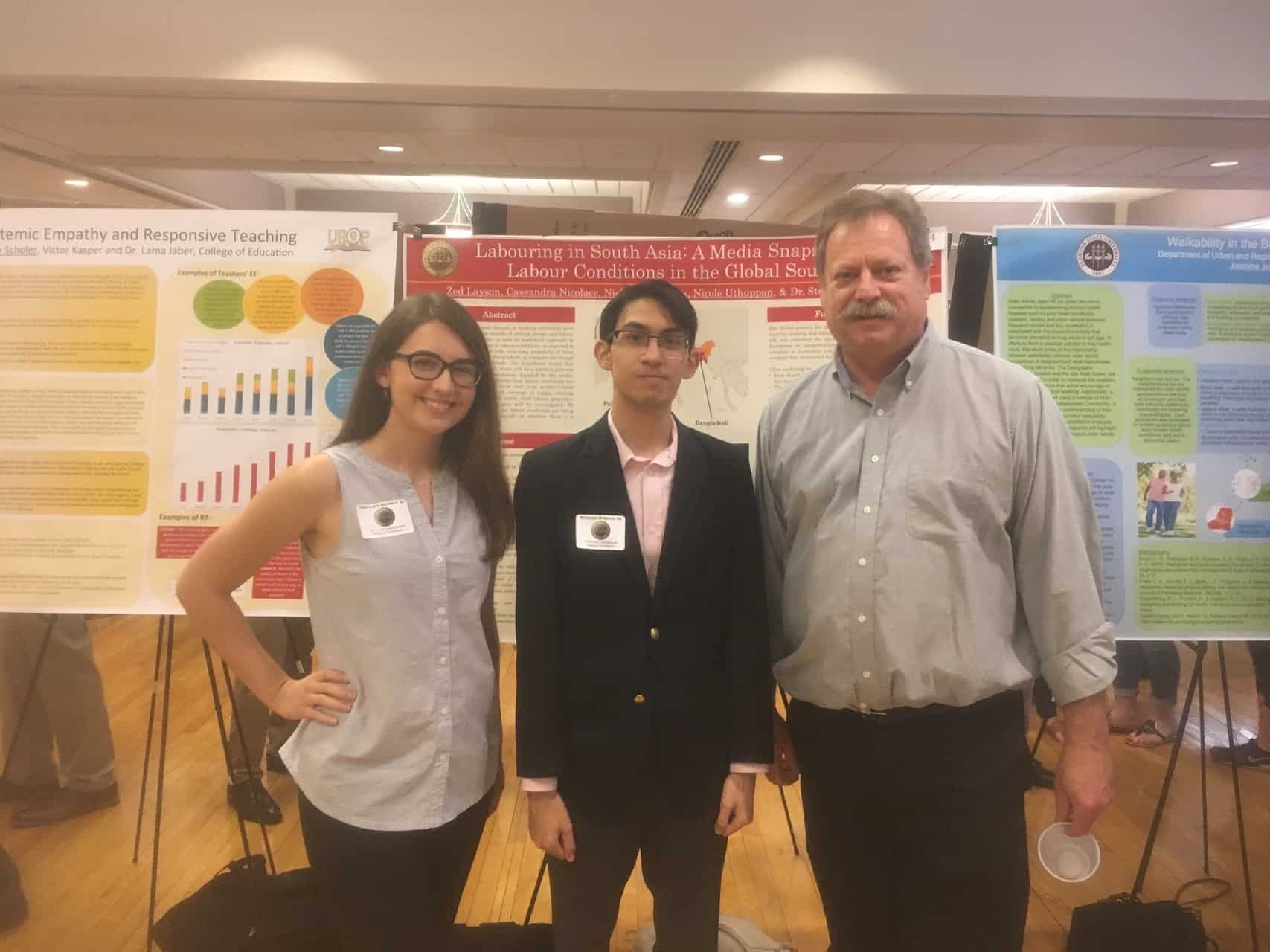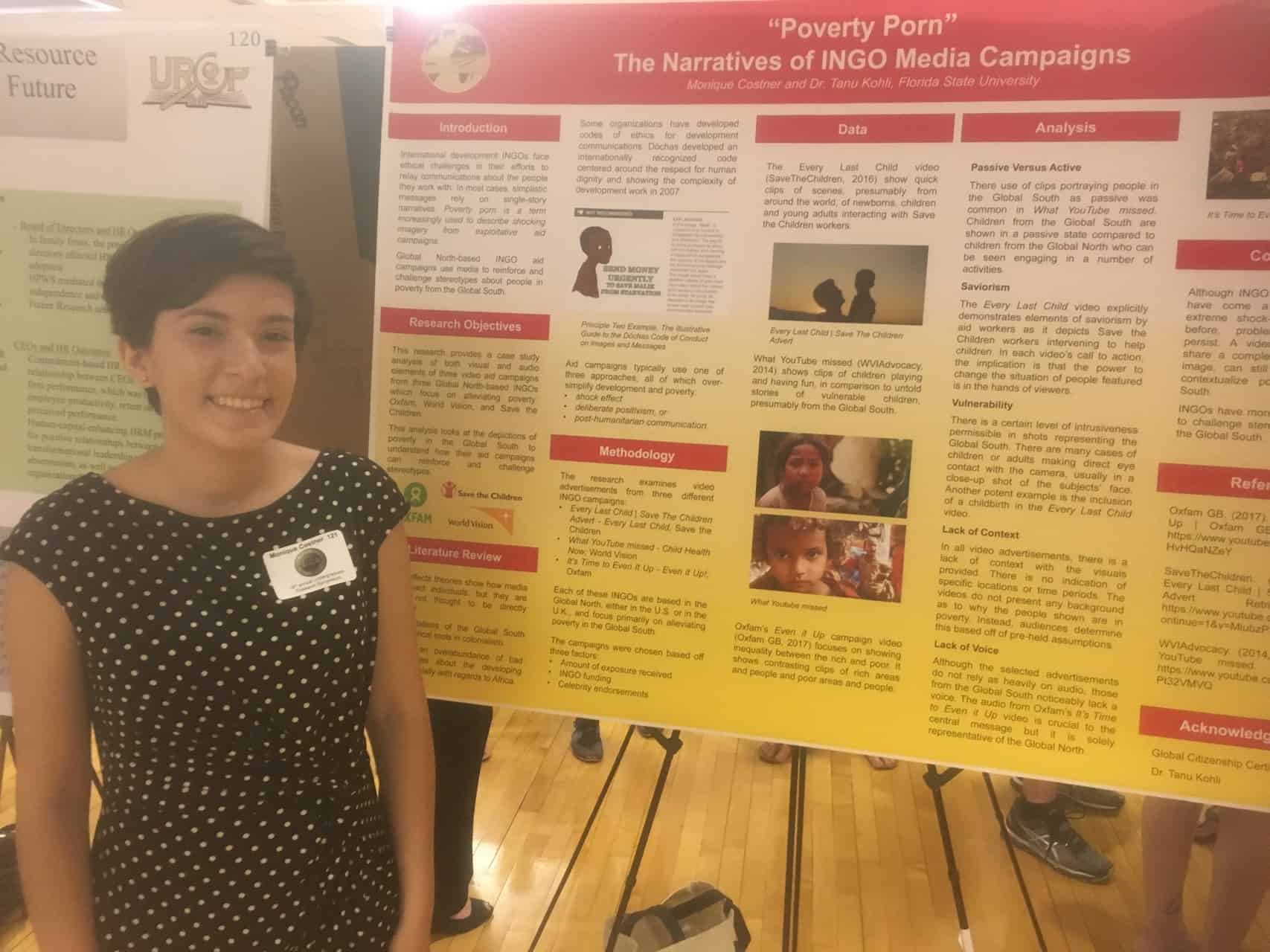 Other School of Communication Science and Disorders students who participated: Morgan McKay, Elizabeth Greiner, Kathleen Coffey, Samantha Shearer, Madeline Bryant, and Autumn Aniello.