CCI Faculty Member Dr. Yolanda Rankin, alongside iSchool Alumna Kallayah Henderson ,has received the CSCW Best Paper Award, as well as a Recognition for their Contribution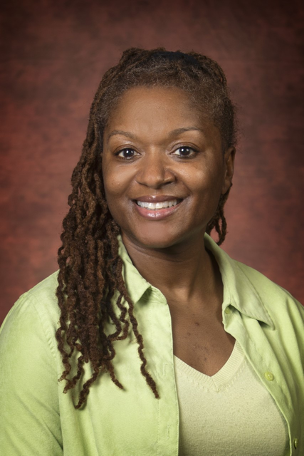 to Diversity and Inclusion.
Their study, titled, "Resisting Racism in Tech Design: Centering the Experiences of Black Youth," examines the relationship between black youth and emerging technologies – particularly, how speech-based interfaces play a role in the lives of Black children. Another major element of the study is the lack of inclusive practices in the field of technology. The article uses Black feminist epitemology as a lens for examining the lack of such practices in the field. Dr. Rankin spoke to CCI regarding the importance of this paper, saying, "This particular paper demonstrates how Black feminist epistemologies can be utilized as critical frameworks to engage Black youth in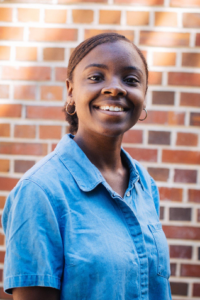 more inclusive and equitable design practices of speech-enabled interfaces that feature conversational agents. This is important since speech-enabled interfaces such as Siri and Google Assistant represent pervasive technologies that provide information and facilitate social interactions that contribute to the quality of life. For many people, especially the younger generations, this is not a trivial matter."
When it comes to creating more inclusive technologies for Black young people, there are several steps that companies can take: reading existing research that focuses on Black voices and culture, recruiting Black people as co-designers of these technologies, and compensating Black people fairly for their time, energy, and ideas. "History shows that Black people are thinkers, inventors, visionaries, scientists, artists, etc. We are creators, and, as such, we have a lot to offer the world of technology." said Dr. Rankin, "Too many times, tech companies will poach the intellectual property and/or creativity of Black people, especially if they are not technically trained experts, and present these ideas as their own. It contributes to the misconception that Black people are not interested in STEM or have not made any contributions to technology."
This study was selected out of over one thousand submissions. "We are honored to receive this distinction for our work," said Dr. Rankin, "I especially want to applaud Kallayah's contribution, work ethic, and commitment to doing this very important work with our local community partner in Tallahassee."
Dr. Rankin is hopeful that studies of this nature will open the door for more Black young people who are pursuing a career in the field of technology. "If we, as a society, are committed to social justice and racial equity, then it becomes imperative to embrace alternative social theories that bring to light the role that technology plays in influencing the lived experiences of historically excluded populations…Using my research as an example of how we can work towards inclusion and equity, I hope to engage scholars, tech companies and other stakeholders in long, overdue conversations about how race and ultimately, racism influence how technology is designed and for whom, with the goal of developing more inclusive design practices that benefit everyone."
To read the study in full, click here.