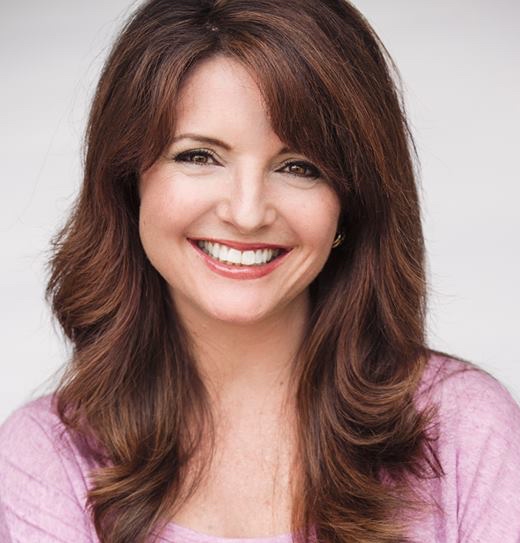 FSU's annual Women in Leadership conference brings together students, community members, and alumni for a night of inspiration, learning, and fellowship. Year after year, alumni from FSU College of Communication and Information (CCI) serve as panelists for workshops and discussions, sharing their wisdom about leadership and professional development. This year, one CCI alumna will serve as the opening keynote speaker of the Women in Leadership conference.
Sharon Delaney McCloud ('89 B.S. Communication) will open this year's event with her talk, "Having a Voice, Not Merely a Seat at the Table: Powerful Strategies to Amplify Your Voice." This opening event will begin at 4:00pm on March 3, 2020, at the FSU Turnbull Conference Center.
An Emmy Award-winning broadcaster, TEDx Speaker, Olympic Torch Bearer, author, agency owner, Sharon is a communications expert who helps leaders and companies improve communication and executive presence to drive business results. As VP of Professional Development at Walk West, Sharon leads media training, presentation coaching and workplace communications programs for global clients. She also collaborates on video production and other integrated digital marketing campaigns at Walk West for companies like Velcro, Target, AstraZeneca and Fox Home Entertainment. Sharon graduated from FSU with a Bachelor of Science in Communication before embarking on a twenty-year career as a television journalist. From the Persian Gulf War to John Glenn's historic return to space to the Super Bowl to hurricanes, floods, politics and entertainment, she covered thousands of stories that affected people's lives on a daily basis. Sharon also moderated gubernatorial and mayoral debates throughout North Carolina and still serves as a mentor for young journalists beginning their careers.
Over the years, Sharon has hosted Florida State University students at Walk West and the various television stations she worked at across the Southeast. In 2020, Sharon's company is being honored on the Seminole 100 list which recognizes the 100 fastest-growing FSU alumni-owned or alumni-led businesses in the U.S. Walk West also was featured on the Inc 5000 list in 2018 and 2019. Sharon has been featured in numerous publications, including Sheryl Sandburg's Option B digital platform, Thrive Global, Enterprising Women and co-authored the book, Keep Going, Memoirs of Strength, Courage & Perseverance. She also was selected to be included in the inaugural KNOW Tribe Raleigh book, honoring the top businesswomen in the city and then the Best of KNOW 2018 Book, recognizing the top professional women from across North America. As an active member of the National Speakers Association, Sharon headlines conferences across the country and recently delivered on her first TEDx Talk which was published on the global TED platform. She lives in Raleigh, North Carolina with her husband and three children who are all being raised as huge Florida State Seminole fans.
Click here to register to see Sharon at the seventh annual Women in Leadership conference, taking place at the FSU Turnbull Conference Center on March 3, 2020.