When Corey Saban (B.A. '93) graduated from FSU, it didn't take him long to begin his 20-year-long career in sports and news casting. He then transitioned into media coaching, and now he works as co-founder of two mass media communication companies, newstation.com and thelaw.tv. Though he has made in big in the world of mass media and communication, Saban fondly remembers where it all began: at Florida State University.
"My first interview was with Bobby Bowden. I used to show up as a representative of the V89 radio team. I was the only student in there doing interviews with him at the time, and he was so nice and gracious," recounts Saban. "I'd show up every week to interview him before games my senior year, and that helped propel me to get a job in sports casting in Miami. As a sports caster, I had the pleasure of interviewing everybody from Michael Jordan to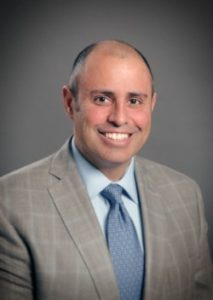 Dan Morino."
His sports casting career took him from working at a radio station in Miami where he produced Miami Heat Basketball, to reporting on the Miami Hurricanes, and eventually working with all of the major sports brands in Florida between '93 and '98. However, it wasn't until later on in his career, after he has begun working in television for FOX, that he began to notice a shift in methods of mass communication. The advancement of technology from TV to smartphones was beginning to alter the primary mode of mass communication from extensive copy coupled with hour-long video segments to the supplementation detail for speed in short, "bite-sized" video segments with little to no copy.
"When I really saw it was later on, in about 2006, when we started anchoring the news and saying, 'for more information, go to our website.' And I started saying to myself, why are we driving business to our website if we are supposed to get paid on television ratings? We started realizing that people were beginning to embrace different types of content, and [we noticed] how Google was quickly starting to dominate people's mind frame," explains Saban.
After some time working as a media coach for athletes and politicians over numerous mediums of communication, Saban shifted toward working with co-founder Brian Albert to develop thelaw.tv. Their objective was to help lawyers connect with the public using the evolving methods of mass communication that Saban had witnessed in news and media coaching.
"The goal is to really help lawyers connect, because we realized that whenever people had questions about law they would go to Google and get back legalese," explains Saban. "The idea of thelaw.tv is to provide lawyers with the most searched law questions online so that they can answer them in a short conversational video that could engage audiences via YouTube and their own websites."
Now, thelaw.tv has grown immensely and has even been made a member of the Florida Bar as a way to benefit lawyers across the state. However, Saban's ideas on transforming mass media communication were about to come full circle. After working for FOX and realizing the public's transition from extended media segments to shorter "bites" on a wider spectrum of topics, Saban combined his knowledge of news casting and thelaw.tv to produce newstation.com.
"We started seeing the power of YouTube and decided [we wanted to develop] a way to take commonly asked questions and topics that people were interested in and give them their news in just 60 seconds," says Saban. "The whole idea is companies are going to engage prospects, and video is the most engaging platform. We give companies bite-sized video that is aimed at a multiplatform audience on-the-go."
Newstation.com has just signed a contract with a company called Xumo, which will add Newstation as a channel option in millions of homes. Producing about fifty verticals a week, Newstation.com is successfully providing content to a variety of companies that look to better engage their audiences. Their media content is also distributed through a program called healthcare.tv, which is broadcasted among about 85 hospitals across the country.
"I think what the short videos do is they give you a taste. It gives you something that intrigues you so that you, on your own, go and search for more. It's really appetizers," describes Saban. "With newstation.com, we look at why people are going to Google and Youtube and we do the same things [they do.] Everybody is looking for content, and we do it faster, better, and for less money with more talent and [the product] is more engaging than text."
Over his extensive career in the field of communication, from his first position with the FSU radio station V89 to recognizing evolving communication patterns and developing and implementing solutions to accommodate this evolution, Saban has gained a unique understanding of the field.
"I think that communication is about being dynamic. It's about understanding who your audience is, it's about listening so that you can understand what your audience wants, and then delivering that message in a conversational way without speaking over anybody's head and being likeable," reflects Saban. "The key is to just being well rounded and well read. I read everything and I learn about everything, and I'm open to that so that I can communicate and learn as much as I can, so that I can understand what the people I'm speaking with are interested in [to find common ground.]"