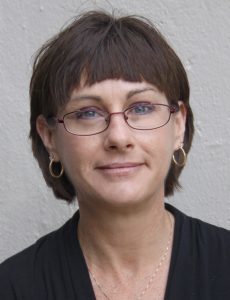 After studying Political Communication at FSU, Kimberly Kosch (B.S. '91) was ready for her journey to becoming the Senior Court Operations Consultant for Supreme Court of Florida.
"FSU offered me the opportunity to be well educated, but I had to go after it; I was challenged at every step," remarks Kosch. "When the trip was over, I knew I could accomplish my goal. I could persevere, I was confident, and I was proud."
During her time as a student working toward her degree in Communication with a minor in Political Science, Kosch fondly remembers the strong camaraderie felt every time she walked across campus.
"The campus always felt electric, as though we were all connected to something larger," says Kosch. "I loved the history of FSU. I loved seeing "FSCW" engraved in the sidewalks. I loved the football games, Deion Sanders played while I was here."
Today, Kosch works in the areas of policy, education, and ethics for certified mediators and other conflict resolution practitioners through her position as Senior Court Operation Consultant for the Florida Supreme Court- a position obtained as a result of the drive and ambition instilled in Kosch at Florida State. Her position not only entails long workdays, but also employs her skills in both written and verbal communication.
"In an 8 hour day, in office, I would work on written communication items such as policy development, ethical opinions and guidance to the trial courts throughout Florida on operation issues," explains Kosch. "When I am in the field providing training, I am either training new county mediators for small claims court (22 hour – four day training) or providing 4 hour advanced ethics training."
Although it is a busy career that often requires long days at the office, Kosch believes in what she is doing for the citizens of Florida.
"The thing I love most about my job is that I work for the principles of peace and justice. I am a peacemaker by profession. It is just so cool, even 20 plus years later."