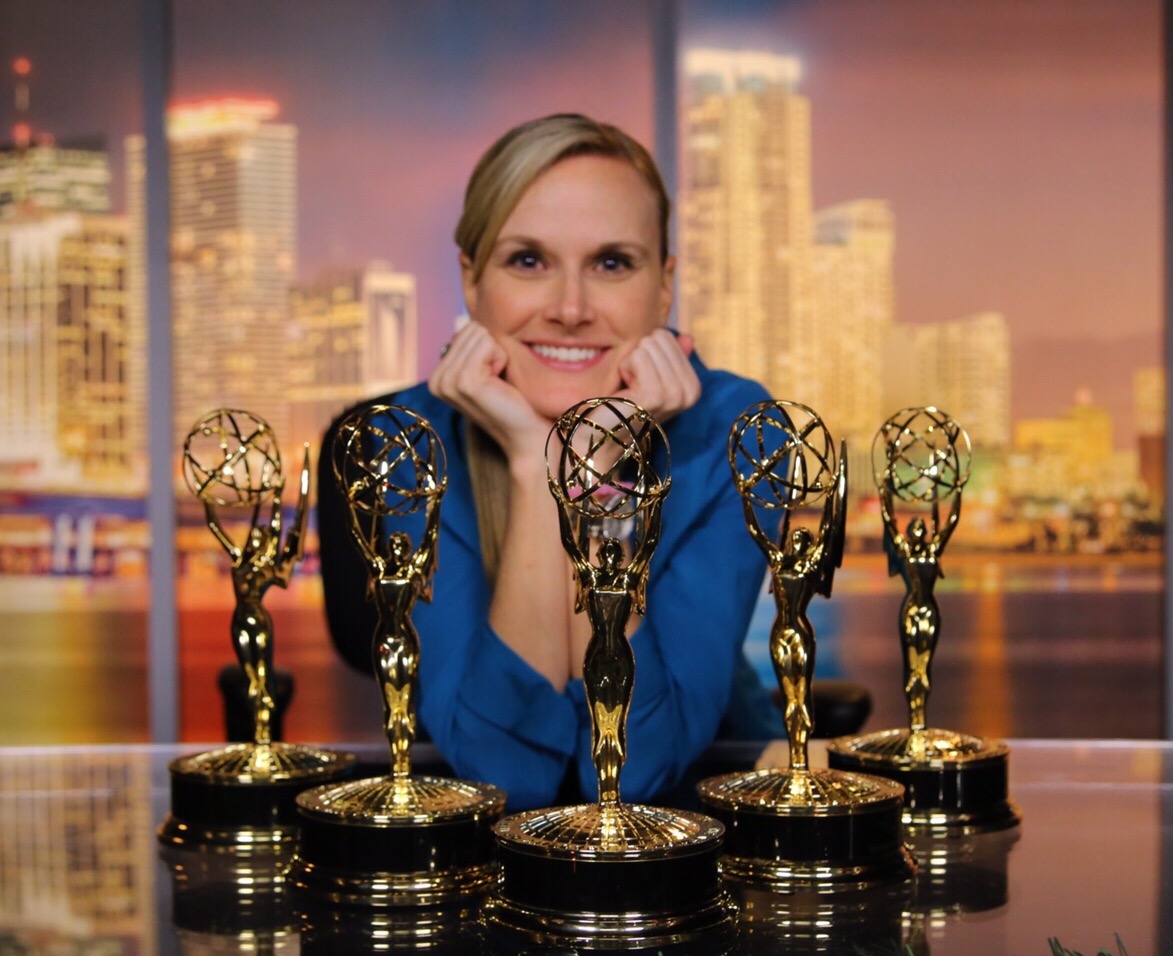 Even during her sophomore year at Florida State, Shanon Irish (B.S. '04) was unsure what she wanted to major in. She was struggling to find something that she was more passionate about than dancing that would allow her to embrace her love for creativity and the arts. However, after attending an information session about the College of Communication & Information, Irish took a chance with the Media Production program – and she's never looked back.
Today, Irish works as a coordinating producer and editor for "Inside the HEAT," a television series that highlights Miami HEAT basketball players. Not impressive enough? The alumna recently received her fifth Emmy Award.
Irish shares, "Winning Emmys for our shows is one of the most amazing feelings in the entire world! It is such an honor to receive that award from your peers and that validation for all your hard work and the many hours put into making the shows the best that they can be."
The Media Production program at Florida State is well-known in its industry – especially the sports industry. The summer of her senior year, Irish secured an internship with ESPN that turned into a full-time editor position after a recommendation from Seminole Productions Executive Director Mark Rodin. Her current boss knows Mark Rodin and thus understands the high-quality students that emerge from the College of Communication & Information. Irish acknowledges that her degree from FSU has been integral to her achievements.
As the coordinating producer and editor for "Inside the HEAT," Irish plans, produces and edits daily to help push out a new episode every three weeks. She is one of four segment producers on the show who must work together on their assigned segments to ensure consistency throughout each episode as if it were all edited by the same person. She manages the other three producers and must work closely with the executive producer and executive VP of marketing to maintain the vision of the show. Irish is also responsible for gathering research and footage to write opens, teasers and promos.
When she's not busy working, Irish enjoys spending time with family and friends, attending live sports events and concerts and doing freelance work. She hopes to still be with the Miami HEAT in five years and looks forward to further advancing her creative skills. As long as she feels challenged in what she is doing, she considers whatever she's doing a victory.
To learn more about the Media Production program at FSU, follow this link.