After a storied 36-year career at Florida State University, Myrna Hoover, the Director of the FSU Career Center, is retiring.
Like many, Myrna's story at FSU begins as a student, coming all the way from North Carolina to attend the same university as her sister. It was during this time that Myrna became a graduate assistant at the Career Center, the first of many roles which she would take on there.
"My original career choice was to teach at a community college," said Myrna. "As a first-generation student, I believed in the richness of teaching and learning from students of different perspectives and backgrounds." Her job search after college, however, brought her back to the Career Center where a new position had just opened.
"I thought it would be a stopover, yet 36 years later, I am still here," said Myrna. "What kept me here? The students, staff, and faculty. I always felt like campus was a small town where people came first and the goal was to serve, support, and challenge our students who were treated as important individuals and not just an idea."
The drive to serve students has never faded for Myrna, who has watched the Career Center grow from a small team of less than 15 people to a tentpole of Florida State University's success.
"When I began, the Career Center was really marginalized…a place you sent students with questions about careers. Now it has become a center that is respected and supported for the high-quality career services and ROI we provide students, employers, and the University. FSU has made student success and career services a strategic priority that will help to create bright futures for both our University and our students."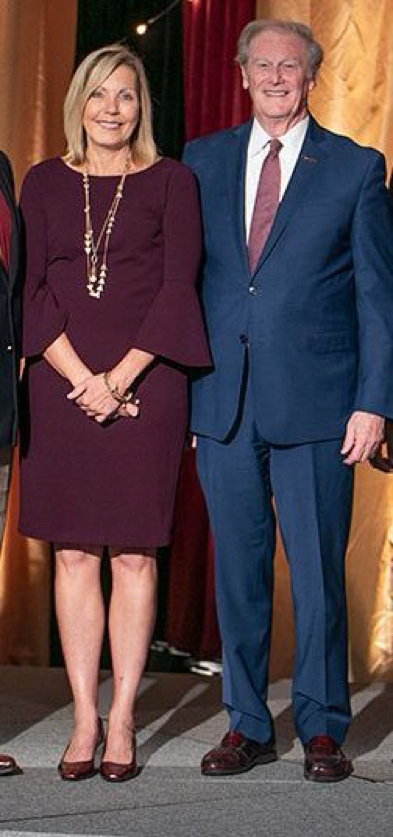 Looking back, Myrna found there was a lot to be proud of during her time at the Career Center, from launching programs like ProfessioNole Mentors and FSUshadow to the partnerships forged with each academic college so that programs could provide their students with essential career services. Most of all, though, she is proud of the colleagues she met along the way who have always strived to put students first.
The impact Myrna and her team have had on the FSU community is far reaching. "One of my favorite recent memories was when our Board of Trustees Chair Peter Collins toured the Career Center. He recognized me as his career advisor from my days managing the satellite office in the College of Business. We must never forget: FSU students will go on to have amazing and impactful careers and each one of them deserves to be treated as the most important person we know."
As the Career Center grows, Myrna hopes it will continue to provide greater opportunities to current students by strengthening its relationships across campus and by creating a broader network for students to take advantage of.
"FSU is my family. I have met some of the most important people in my life here. It is not just a job, but a way of life. It is a network of individuals that love this institution and understand the importance of supporting and challenging students. It has also been a place that has supported me in my darkest moments. This is a place that cares…truly cares."
The College of Communication and Information thanks Myrna for her dedication and service to the University, and for the opportunities her work has provided to so many of our students.