Miami born Giselle M. Girones received her Bachelor's in Communications and Sports Management in 2013 at FSU. She then went on to pursue a career in law, and now works as a Media and Intellectual Property attorney in Jacksonville with Shullman Fullgate PLLC.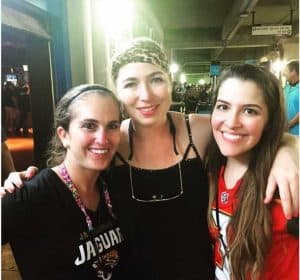 Personal Q&A with Giselle
Who do you admire and why?
I admire my mom. She, along with my grandmother, really instilled the value of hard work in me and have been excellent role models of what strong, independent women can achieve!
What Jeopardy category could you clear, no problem?
The Office (US) Trivia
Favorite office snack?
Cinnamon Roasted Almonds
Best account to follow on social media?
I really enjoy @theflabar – they have the best Gif's for every situation!
Best piece of advice you've received?
I would say it would have to be ensuring you build relationships and maximize them through networking opportunities. The amount of times I have had an opportunity present itself from someone I met years prior is incredibly surprising!
Who do you look to for inspiration?
Aside from my mom, I look to other successful female attorneys in my field – particularly the two partners I work for as well as other prominent women in the profession. They not only inspire me to be a better version of myself, but also constantly remind me to continue pushing myself because there is always more I could be doing.
How do you handle work-life balance?
It can be a little hard sometimes, but I always try to ensure that I take time in the morning to check-in with myself and I also try not to work after-hours in order to keep those two aspects of my life separate. I also know that if I have an event scheduled with family or friends that I ensure any work tasks are completed prior to that date or time so that I can completely focus my attention on it.
What motivates you?
The idea that there is always a better version of myself or that my work can be better keeps me constantly motivated to push myself to that limit. I also want to be a role model to the up and coming generation and so I want to make sure I am doing everything I can to present myself that way.
What advice would you give yourself in college?
Although I had the basic notion that you had to build on connections and network, I would push myself to work on those relationships more. I also would have told myself to take time to myself and take a break every once in a while, since I do think that is one aspect I faltered on.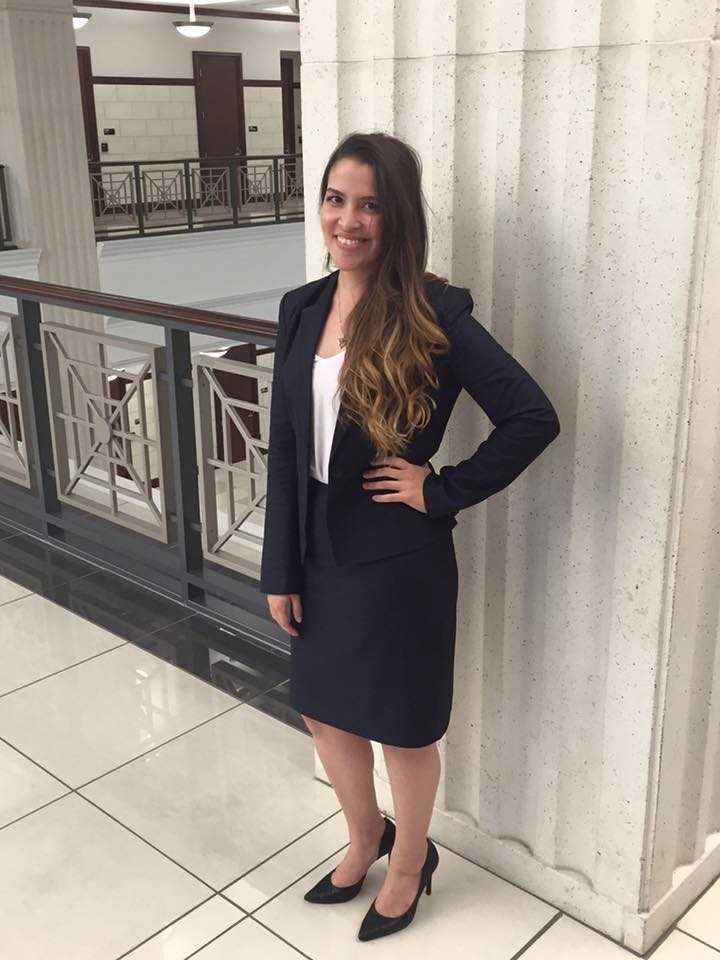 Career Q&A with Giselle
Tell us about your job.
I handle a variety of litigation issues including defending defamation claims, pre-publication reviews, trademark and copyright litigation and prosecution, and commercial litigation matters. Our firm represents content providers from at home bloggers to major international media organizations and businesses from start-ups to Fortune 500 companies.
What does your average day look like?
My days fluctuate as I have multiple matters I work on and sometimes we will get issues that need to be dealt with right away, but I mainly focus on drafting documents, researching issues, reviewing pre-publication articles, participating in conference calls, or attending trial matters including mediations, depositions, hearings, etc.
How did your education prepare you for your career?
My background as a Communications major has been incredibly helpful for both the Media and Intellectual Property aspects of my practice. When talking with clients, especially media organizations and networks, it is extremely helpful to have a background in communication and understand a lot of their industry terms. On conference calls it is particularly helpful when multiple media executives are discussing these topics. My intellectual property side benefits as well, as having the background in marketing and advertising allows me to provide additional insight to clients about their intellectual property needs.
How has working in your industry changed the way you look at the world?
It is an honor to know that I am helping keep the First Amendment alive by defending individuals and/or organizations and protecting their free speech rights! It also has caused me to be more aware of the media and current issues going on that I otherwise would not have viewed with this particular lens.
Share a notable (funny, embarrassing, exciting) experience you've had at work?
Our firm likes to keep it fun and entertaining and on our first annual planning retreat, we successfully completed not one but two escape rooms – it was not only an excellent bonding experience but also a hilarious one! I also get the opportunity to contribute to our firm's Twitter feed which is always a fun time (go check it out – I promise its great @shullgate!)
Get in Touch with Giselle!
Facebook    https://www.shullmanfugate.com/our-team/giselle-girones/
Twitter    https://twitter.com/giselleg09?lang=en
Instagram   GiselleG711 
LinkedIn   https://www.linkedin.com/in/gisellegirones
Email Address   ggirones@shullmanfugate.com