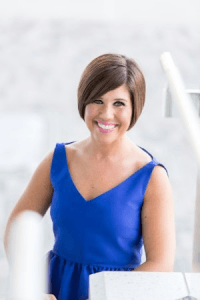 Megan Bobiak (B.S. '00) cherishes the memories of her experience as an FSU student, and remains a 'Nole every day in her professional career, as well as through past leadership roles with the Seminole Club of Greater Orlando.
"My collegiate career and the skills I gleaned at FSU have left an indelible imprint on me throughout my career, preparing me for the opportunities and challenges of the ever-changing marketing industry," says Bobiak. "The professors, academic personnel, and representatives from the College of Communication and Information provided me with a basis of learning that was unsurpassed."
Beyond academic experience, Bobiak also carries with her the philanthropic, leadership and service experiences gained as a member of Phi Mu sorority, the Student Alumni Association, and the 2000 Homecoming Court. Her involvement on campus and the relationships that began at FSU have truly shaped Bobiak into a successful advertising professional.
"Of course, the greatest perk of working at Anson + Stoner is the pride that our team takes in proudly representing the respective Universities we attended," explains Bobiak. "Be it FSU, UF, the University of Alabama, UCF, or any number of other academic institutions, our agency team shares a mutual appreciation for the pride and integrity that was instilled in each of us at our alma maters. As an Alumna of Florida State, I wear my garnet and gold as a badge of honor."
As Account Executive, Bobiak brings corporate marketing expertise to an advertising agency role, helping her to bring a newfound energy to the relationships she fosters with clients.
"Working within an agency environment, while possessing corporate marketing experience, allows you to better understand the services and value that an agency provides. It is this awareness that has made me a more proficient marketing voice, with a greater skill set," says Bobiak.
While keeping up with her busy lifestyle as Account Executive, Bobiak always makes time to support both Florida State athletics and academics.
"During my tenure as Marketing Chairwoman for the Seminole Club of Greater Orlando, we hosted a number of exciting events, welcomed back returning players, and engaged with a community of fellow 'Noles in Central Florida that are also extremely committed to supporting Florida State," explains Bobiak. "I have had the great pleasure of serving alongside a number of outstanding Alumni leaders who have a burning desire to give back to the university that we love so much."
Bobiak's desire to keep the FSU community connected, even after graduation and moving away from Tallahassee, is a task she takes on proudly.
"I am so honored to represent FSU in any capacity, especially when it means ensuring that our Alumni continue to be successful contributors to the workforce," says Bobiak. "The greatest challenge I have faced thus far has been in ensuring that I take advantage of all the ways to remain connected with current and former students within my industry, geography, and beyond."