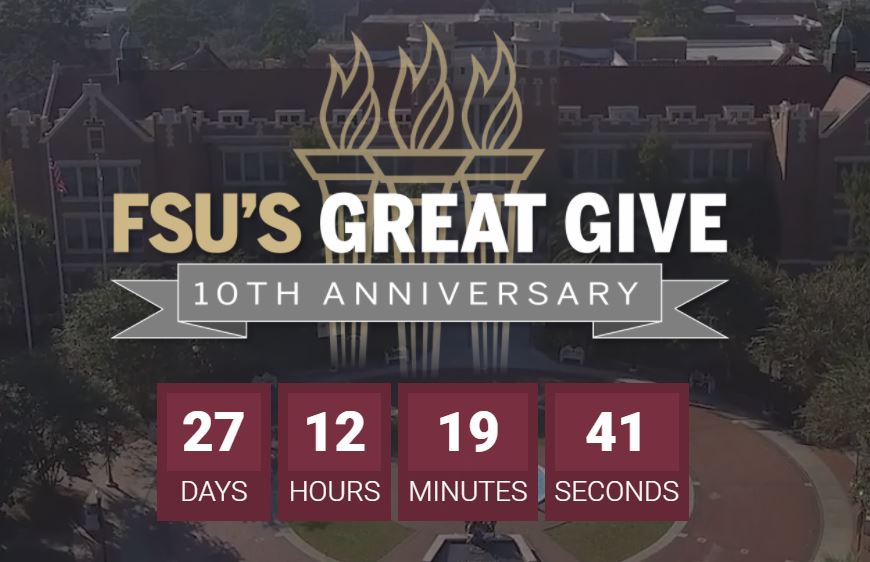 On March 10, FSU's Great Give will launch its 2021 edition, a 24-hour campaign providing an opportunity to make gifts towards a multitude of projects.
Students, alumni, faculty, staff, parents and friends of Florida State University and specifically the School of Communication will be able to support six different options, the excellence fund to help students with their research, Public Speaking education, Arrowhead Advertising, the debate team, the center for Hispanic Marketing Communication, and the radio WVFS-V89.
"Our primary objective is to help our students," said Patrick Merle, Associate Professor and current School Director. "This campaign means a lot to us as it will allow us to really support fundamental cornerstones of our school, programs and projects that represent who we are."
This campus-wide Great Give campaign takes place online. People interested in supporting the projects can offer a $5 minimum gift. The FSU Foundation is a 501(c)(3) charitable organization and gifts made to it are tax-deductible to the extent allowed by the law.
With our collective gifts, the support that each of you make will add up to something greater than anything we could offer on our own," said Brooks, Director of Development for the College of Communication and Information. "In the words of Helen Keller, "Alone we can do so little, together we can do so much." So, I invite our students, faculty, alumni and staff to support FSU's Great Give."
For more details, please visit the Projects page or contact Mafe Brooks, CCI's Director of Development (mafe.brooks@cci.fsu.edu).