Students from FSU's Digital Media Production program (DMPP) won first place at the Broadcast Education Association (BEA) Student Documentary Competition for 641 Muriel Court.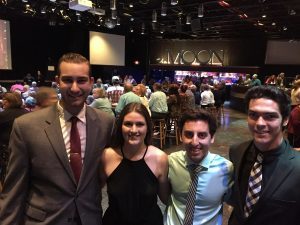 Kyle Jones, Deanna Kidd, Michael Walsh and Elijah Howard are the students behind 641 Muriel Court, a documentary uncovering the 1966 triple-murder of the Sims family in Tallahassee, Fla. The case grew cold until the group gave it new life, packing local showings at The Moon and the Askew Student Life Center.
The BEA competition is the world's largest digital media and broadcast competition for students and faculty. 641 Muriel Court was awarded first place in the Long Form Video category among 175 entries.
641 Muriel Court was directed, produced and edited by Kyle Jones. Kidd, Walsh, and Howard served as production assistants and co-writers on the project. The documentary started as a class project in Brian Grave's documentary film course in Spring 2016.
"This is something we worked really hard on for a long time. We've always been proud of what we made, but knowing that a group of professionals was impressed by our work is special."
The project required students to search primary source documents, police affidavits and news to create a factual documentary. The documentary includes interviews from Dr. Davis Houck, state attorney Willie Meggs and never-before-seen police footage.
"Howard, Jones, Kidd and Walsh's work shows us the power of documentary film in the pursuit of justice," said Houck, who is featured in the film. "The first place award at BEA won't be the last for this remarkable film."
"Our student's first place award is a testament to the strength of our Digital Media Production Program at Florida State," said Andy Opel, Professor and Director of the DMPP at FSU. "Five years ago we revised our program to focus exclusively on documentary and reality based story telling, made a couple of great hires and moved to a 4K workflow, resulting in one of the strongest documentary production programs in the country."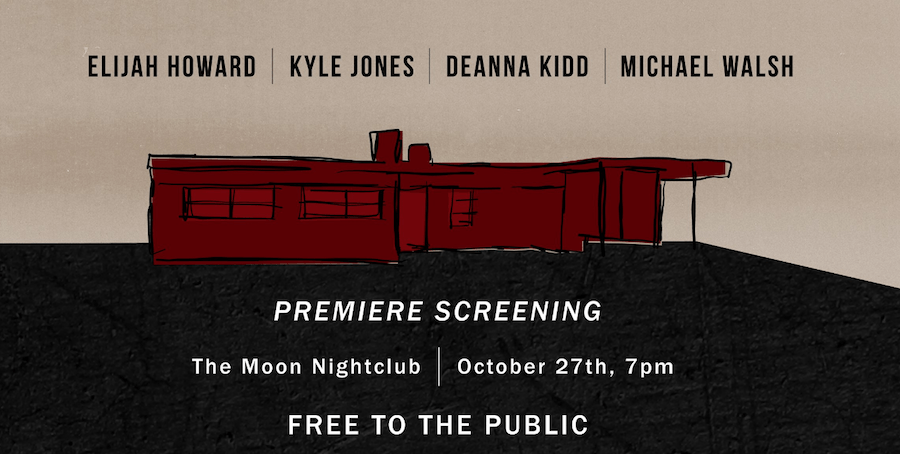 Watch 641 Muriel Court on the BEA's website. The four students plan to attend the BEA Conference in Las Vegas, Nev. to accept their award.