School of Communication Associate Professor Malia Bruker, along with students Julia Galli (College of Communication and Information) and Delaney Williams (College of Social Sciences and Public Policy), traveled to Kosovo from May 31 to June 7  as part of a project with the Kosova Rehabilitation Centre for Torture Victims (KRCT).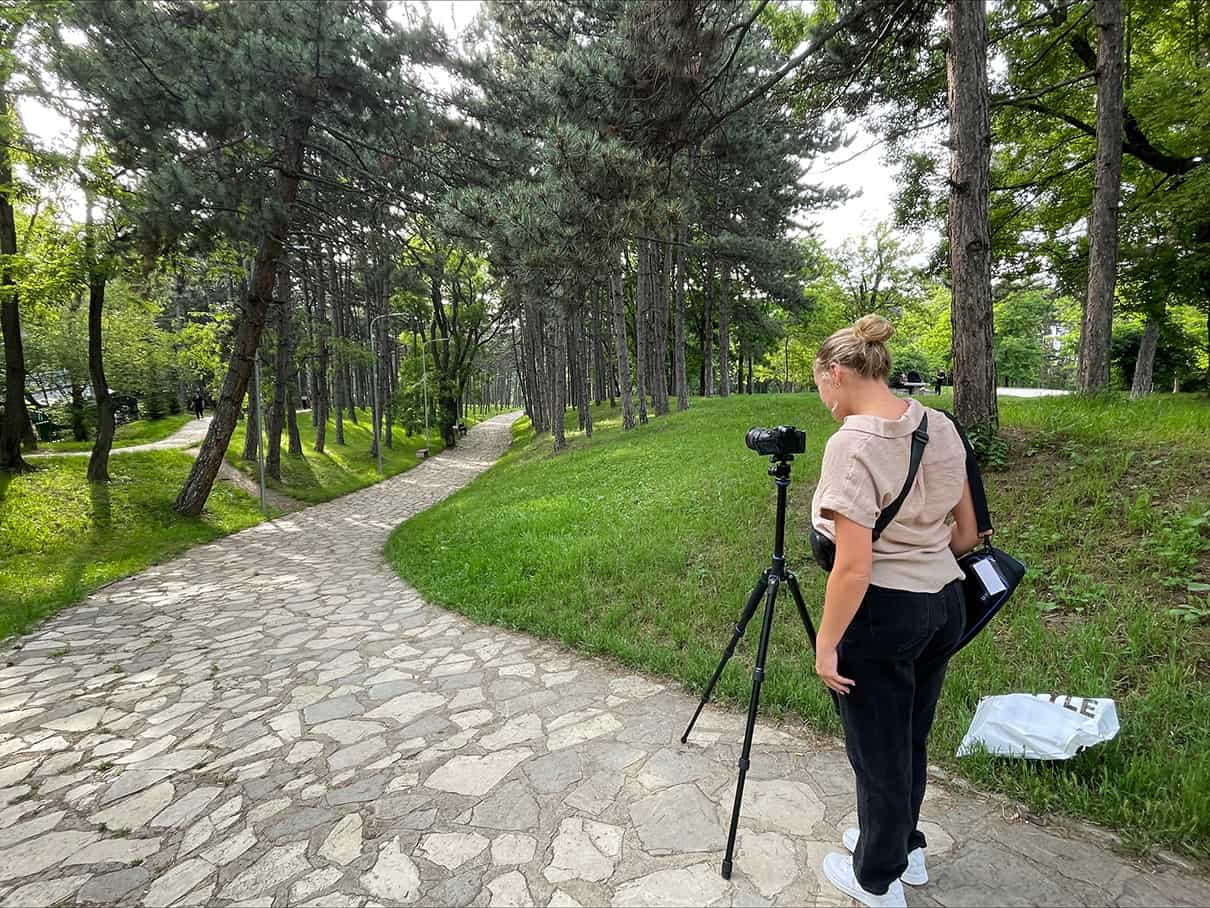 The KRCT works to promote, defend, and enhance the lives of victims of torture and other forms of violence, particularly survivors of sexual assault from the Kosovo War. Bruker, Galli, and Williams met with KRCT leadership during the trip to discuss the creation of a fundraising video for the organization.
"My goal was to learn more about the cultural and political situation there and to strategize what they would need for a video," Bruker said. Her next step is to go over their findings and develop a strategy for the video.
The trip was organized and funded by the FSU Center for the Advancement of Human Rights (CAHR).
"Professor Bruker is the ideal professional to lead this project with her expertise in human rights filmmaking and with her strong victim sensibilities," Terry Coonan, Executive Director of CAHR, said about the project with KRCT. "This will be a signature project for both our FSU Human Rights Center and the FSU College of Communication and Information."
Student Julia Galli also spoke about her experience. "I am most excited about working with such an incredible organization and helping them achieve a product that they feel adequately expresses their purpose and mission," she said. "This process, as well as the guidance of Malia Bruker, has taught me a great amount about listening to clients and prioritizing their desires, while providing and incorporating professional critique and opinion."
Bruker plans to return to Kosovo soon to continue the project. For more information on the KRCT, click here.