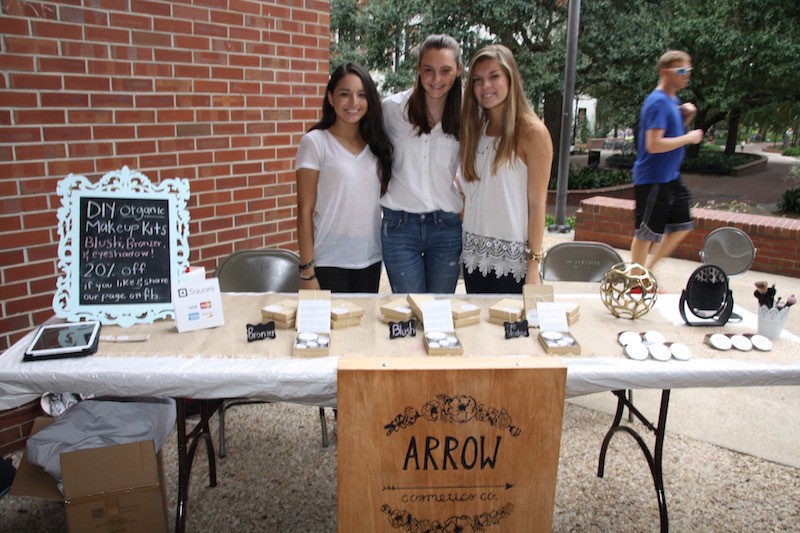 Media Communication Studies and Entrepreneurship double major Paula Poveda and her Entrepreneurship classmates Megan Cerchiai and Nicole Anderson, have brought a class project into fruition as a fully functioning business. Arrow Cosmetics, a provider of organic, all natural, vegan and cruelty free makeup kits, commenced last fall and has been growing since then.
Cerchiai started a similar business in high school, and the girls used her ideas along with some new ones to create Arrow Cosmetics. DIY posts on Pinterest that were easy to do, but difficult to get the necessary ingredients for were a huge piece of inspiration. Arrow Cosmetics provides three all natural and organic ingredients, a mixing tin, a spoon, a cosmetic sifter and a recipe card that tells users how to make the perfect shade for their skin tone. Currently, the company has a bronzer, blush and eye shadow kit.
As the head of the company's social media accounts, Poveda has been able to use a lot of the knowledge that she's acquired as a CCI student.
She explains, "The knowledge I have learned as a Media Communication Studies major has been very helpful. Communication skills have been key in getting our message across to customers. We do a lot of festivals and markets around Tallahassee and having the right conversation with a potential customer can be the difference between them walking out or making a purchase."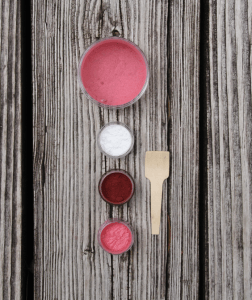 Selling natural and organic products is important to Poveda. Typically, normal makeup contains chemicals and other toxins that simply cover up blemishes and make skin worse, making users want to apply more and more product. Conversely, products from Arrow Cosmetics contain properties that are beneficial to the skin and help reverse blemishes and breakouts, such as hibiscus, cinnamon and cacao.
In five years, Poveda hopes to still be working with Arrow Cosmetics.
She shares, "Hopefully it grows and we get the proper reaction from our customers."
Check out the Arrow Cosmetics Etsy shop here. Additionally, click here to learn more about the Media Communication Studies program at Florida State.