Two FSU faculty members were recently promoted. Toby Macrae, Ph.D. was promoted from an Assistant Professor to an Associate Professor with tenure and Jennifer Proffitt, Ph.D. was promoted from an Associate Professor to a full Professor.
Macrae earned both his B.S. and M.S. in Speech and Language Therapy from the University of Canterbury in Christchurch, New Zealand. He then went on to earn his Ph.D. in Speech Pathology from the University of Nevada. His research interests include the early identification and comprehensive assessment of and intervention for speech sound disorders and their subtypes in children. His teaching interests include speech sound disorders in children and clinical phonetics. His favorite part about working at FSU is the support he was afforded by his colleagues to allow him to be successful in the promotion and tenure process.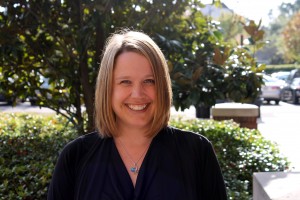 Proffitt earned her B.A. in Communication from the University of Pittsburgh, her M.A. in Communication from the University of Wyoming and her Ph.D. in Mass Communication from Pennsylvania State University. Her research interests include the political economy of communications and mass communication history and regulation. Her teaching interests include political economy of media, news media ethics, media history and theory and critical media studies. She can't pick just one favorite part about working at FSU, but she narrowed it down to the intellectual curiosity of the students, the collegiality of the faculty and the opportunities provided by the faculty union.
To learn more about the Communication programs offered at Florida State, follow this link.