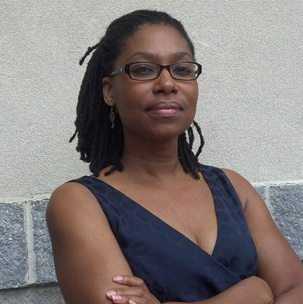 Lynette Hammond Gerido, doctoral student in the School of Information, recently presented her interdisciplinary research on racial disparity and healthcare. Gerido's research examined trends of minority participation in cancer clinical trials.
Her presentation, Emergent Trends in Research to Increase Participation in Cancer Clinical Trials by Underrepresented Populations, examined the NIH's Health Services Research Projects in Progress database. She presented her preliminary findings at AcademyHealth's Student Research Competition in June and was named a runner-up in the competition.
Gerido has worked with scientists, academics and researchers alike to develop technology and communication programs for health and science programs. Her interest in public health and disparities in healthcare has fueled her work over the last 20 years. Other research has identified barriers for minority participation in clinical trials and Gerido aims to find trends in research that increased minority participation.
Sound interesting? Gerido is currently interested in pulling together a broad group of students from different health-related majors at FSU to start an Academy Health Student Organization. If anyone is interested, they can reach her at: lhg16@my.fsu.edu