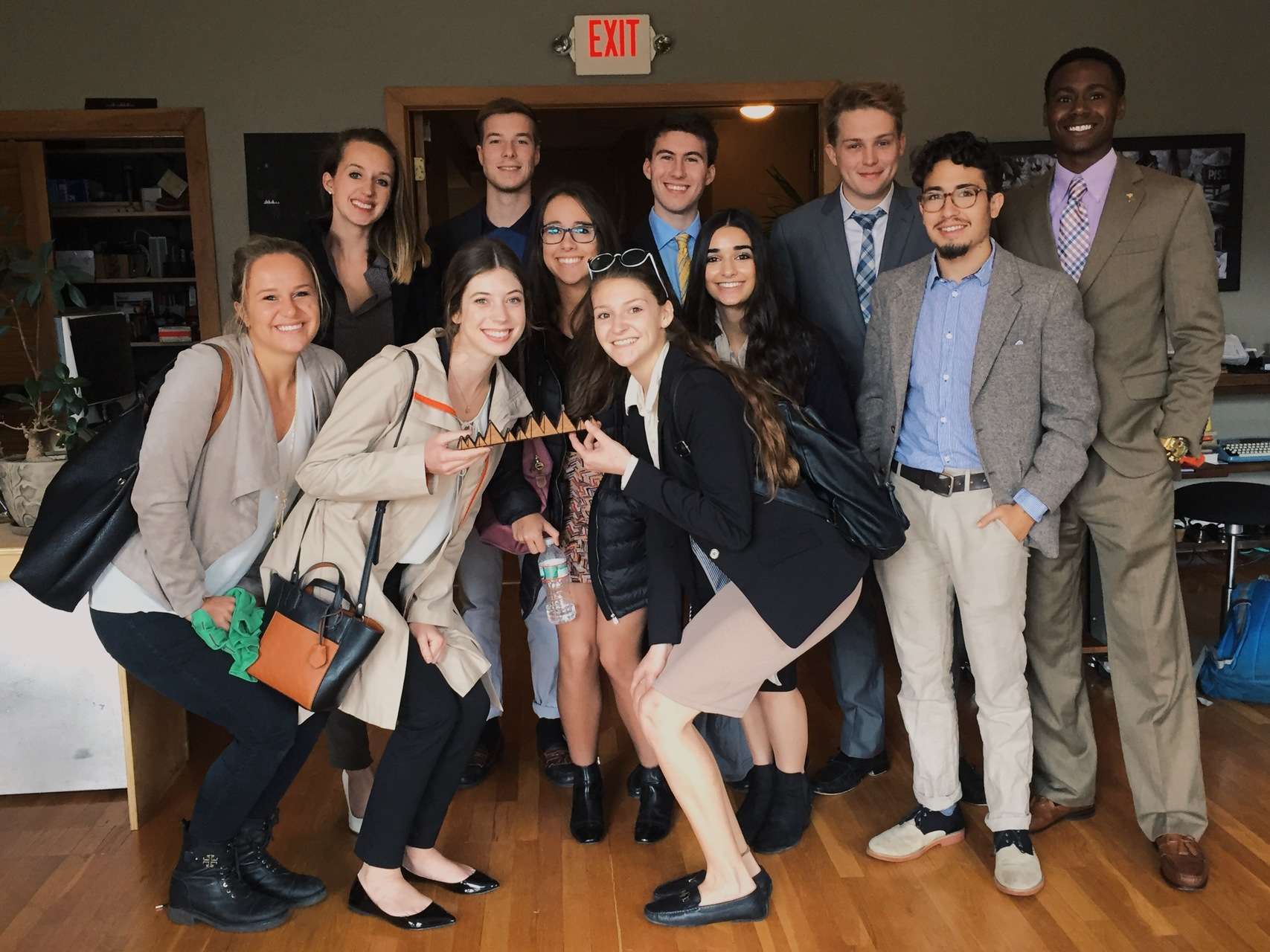 FSU's Ad Club traveled to Boston from March 30th to April 2nd to visit ad agencies and explore the city. The members in attendance were Eric Rosenbluth, Matthew Youngquist, Isabella Roque, Victoria Rosselli, Maxim Yodzis, Cristina Azanza, Victoria Barker, Armonda Davis, Samuel Fries, Kendall Sompolski, Claudia Lopez, and Natalie Schulte.
The students split up into two groups to visit four different agencies. One group visited Small Army, an ad agency committed to storytelling and creating relationships. The employees were eager to share with the students how to get into the industry and how they have to be passionate about their work.
Small Army even had the students participate in an activity that the employees do themselves in order to generate campaign ideas. Ad Club president Eric Rosenbluth was impressed with the agency's engagement and passion. "In the advertising field you have to show that you are passionate about industry, passionate about the work that you do, and also have passions outside of work that make you unique," said Rosenbluth.
These students also went on to visit Hill Holliday, a full-service marketing and communications agency. Hill Holliday made it clear that they believe in hard work and human emotion. The Ad Club members were inspired by the agency's chief executive officer; Karen Kaplan started out as secretary hoping to attend law school, only to end up as Hill Holliday's CEO.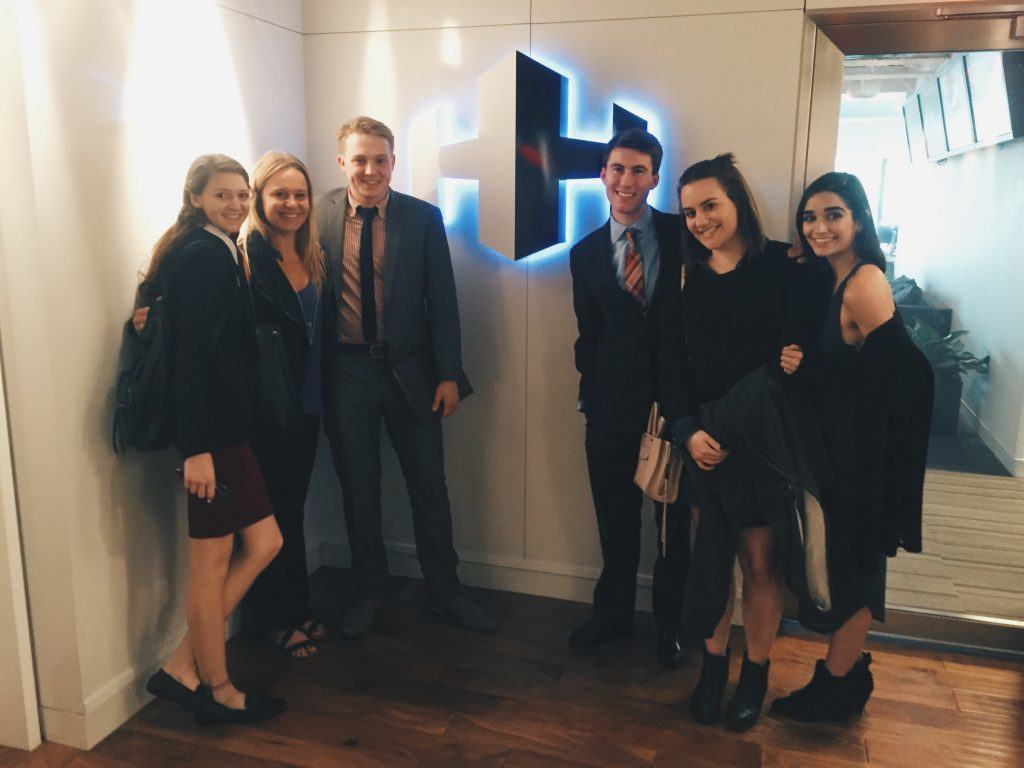 The other group of students were visiting MullenLowe, a full service integrated advertising agency. MullenLowe is a global creative boutique servicing companies such as Smash Burger and Google.  Samuel Fries, a senior studying Advertising, appreciated the agency's "act-like-you're-in-second-place" mentality in order to drive creativity and "prove to clients that you're innovative."
After MullenLowe these Ad Club members went on to visit The Fantastical, a small advertising agency with services in branding, digital media, and social platforms. The students appreciated how involved and invested the employees were, and how unique an experience it was to speak with the agency's leaders one-on-one. The founders of the agency shared with them an analogy of a child holding onto a tree branch, too afraid to let go, and how that little leap of faith could be enough to do something new.
Later that night the Ad Club members explored the city of Boston. Students visited historic sites, taste-tested the city's array of restaurants, and experienced the Boston University area. With the mix of modernity and tradition, the students could envision themselves starting their careers in Boston.
Friday morning the Ad Club students were ready to visit Black Math, a digital production company that "makes cool stuff that usually relates to advertising". It's a small, laid-back environment with a focus on design and animation. The students could easily see how passionate the Black Math was about creativity and teamwork. "I think the working environment would be really great for someone starting at entry level because it's not too overwhelming and talking to upper management is very accessible," said Marketing-major senior Cristina Azanza.
Students had the rest of the day to explore the city again, soaking up the town on their last full day. Later that night members all met back up for their social at Abigail's, an American-cuisine restaurant in the Cambridge area.
Maxim Yodzis, a sophomore studying Theater and Advertising, says that Ad Club offers the "opportunity to explore, network, and succeed in whatever capacity you desire." Yodzis admits that advertising can be an intimidating field, but visits like these always help students better understand what they want to do and where they want to do it.
This was one of two trips that the Ad Club goes on each year. The trip in the fall is always to New York City for the Advertising Women of New York conference and to visit twelve advertising agencies. The Ad Club members vote on where to go for the spring semester.
If you're interested in joining the Ad Club or learning more, it is open to all majors and the best way to get involved is by coming to the meetings (every other Monday at 7pm). The club's first meeting for the fall semester will be September 12th, and you can follow the Ad Club on Twitter and Instagram @fsuadclub and you can join the Facebook page.