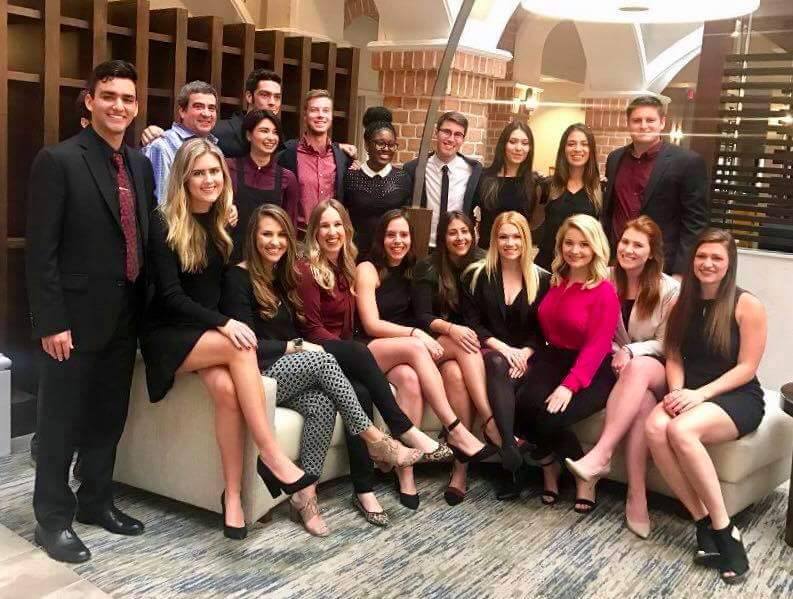 Florida State University's competitive Advertising Team – Arrowhead is one of eight teams advancing to the Finals in this year's National Student Advertising Competition! The team took home 1st place at the district level and survived a tele-conference presentation to a professional panel during the Semi-Finals before being selected to advance.
FSU's team will be one of eight groups competing for the overall award at the final round in New Orleans on June 7-10. The competition is being held in conjunction with ADMERICA, the American Advertising Federation's national conference.
During the national competition, the judges' panel considers the teams' strategy books and presentation score sheets to determine the winner. First- through third-place winners will be recognized at the NSAC awards luncheon and receive cash prizes.
Faculty director of the Arrowhead program, Professor Barry Solomon, has never had a team place lower than third at these competitions. FSU has advanced this far in the past, but this year's team is the closest to taking home a national prize.
"The students who work on this project are top-tier and their work reflects that. This competition gives them a great opportunity to network and impress professionals in agencies that could very likely hire them"
Arrowhead is a special branch of the Ad Club that resides within the College of Communications and Information at Florida State and is open to all students within the college to participate. The diverse skill set of the team makes for a strong advertising campaign across all channels of communication.
"When advertising professionals recognize the excellent creative work that our students produce, it showcases the talent, dedication, and passion that our students possess."
Each year the National Student Advertising Competition, hosted by the American Advertising Federation, challenges students to fulfill a brief for a client brand. The student teams then pitch their ideas in front of a panel of industry pros and the client. This year's campaign focused on Tai Pei, a brand of frozen Asian food.
Arrowhead beat out teams from University of Miami, University of Florida, University of South Florida, and Ringling Art College on their way to the national round.