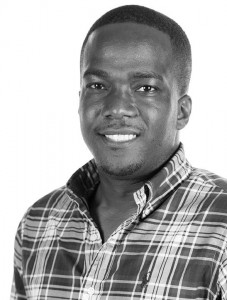 Cameron Daniels (B.S. '11, M.S. '13) has always excelled at writing. In fact, he used to picture himself being a sports columnist, as he is a huge sports fan. However, after being introduced to the field of public relations while earning his undergraduate degree, Daniels became intrigued by other aspects of communication. Ultimately, integrated marketing communication sparked his interest more than anything else, and he decided to pursue a Master's degree with FSU's IMC program.
Daniels says, "I can unequivocally say that I made the right decision. [My degree] demonstrates that I have an advanced understanding of communication as it relates to various publics, clients, consumers and influencers. It's been a wonderful complement to my work experience and has helped me stand out amongst my peers."
Today, Daniels is applying what he gained from the IMC program as a sales planner at Pandora. When a client requests advertising space on the Pandora platform, he works with an ad seller, a campaign manager and a litany of market research tools in order to give the client the most efficient media plan for their target audience. He also handles requests for proposals, builds media plans and gathers creative assets for clients.
Daniels enjoys his job because he gets to interact with clients daily to help them reach the brand's key customers and craft the brand's messaging within the Pandora platform. However, his favorite part about his job is the culture at Pandora.
He shares, "It's fun to be in this type of atmosphere, where people are constantly learning; and as cliché as it sounds, it often doesn't feel like a job. The energy is always high, the music is always on and everyone pitches in wherever they can. We take great pride in the work that we do."
Before working at Pandora, Daniels held a myriad of positions throughout the field of communication. He worked as a public relations assistant at SalterMitchell, where he pitched editorials, drafted press releases, secured media placements and worked with both local and national clients. He also worked as an assistant account executive at What's Next Marketing, a social media firm where he conducted market research, worked on community outreach on social platforms, created social media campaigns and increased growth and engagement across social channels.
He explains, "I built a solid foundation in Tallahassee, with SalterMitchell and What's Next Marketing being pivotal components in my journey."
Daniels is looking forward to the future and seeing how the digital industry grows. He hopes to be involved in a managerial position down the road, but right now he is focusing on how to stay on course, stay motivated and stay alert so that he'll be ready to adapt to anything the industry has to offer. When he does have some free time, Daniels enjoys traveling, playing recreational basketball and attending concerts. He also loves spending time with friends and family and looking for new restaurants to try.
To learn more about the IMC program at Florida State, follow this link.