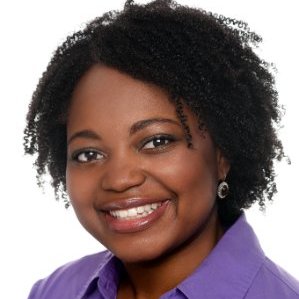 Jocelyn Givens (B.S Mass Media '08, M.S. IMC '13) is a natural communicator and a public affairs connoisseur. As the Senior Specialist of Public Relations at the American College of Rheumatology (ACR), she does everything from develop and execute the College's public relations strategy to manage its social media channels and online patient education center. Clearly, she has a wide assortment of knowledge in her hands.
Some of her areas of expertise include media relations, digital marketing and special events management and promotion.
Givens says, "My coursework provided me with an excellent foundational knowledge of the guiding principles of public relations, marketing and advertising. I've used this knowledge to diversify my skill set and make myself a more marketable communications professional."
Such a variety of skills is necessary for Givens' position, which allows her to hone her expertise in a variety of areas. Throughout the year, Givens finds herself executing various public relations functions at the ACR. In the months leading up to ACR's Annual Meeting – the largest scientific conference in the field of rheumatology – Givens works with the Marketing and Communications Committee to determine what research will be highlighted in their press slate, designs the College's on-site newsroom experience, coordinates press conferences and screens media credential applicants, among several other duties.
She also develops the social media content strategy each month, writes press releases, supports the ACR's advocacy/government affairs efforts, is the primary contact for media requests from journalists and updates materials in the patient education section of ACR's website. She is currently working on developing Spanish translations for the sites' newest pages and exploring other languages that may be of value to rheumatologists and their patients.
Givens enjoys working in public relations because it allows her to tap into aspects of who she naturally is. She has been speaking publicly at church since she was five years old, loves problem-solving and naturally gravitates towards helping people.
She explains, "I get enjoyment out of feeling that my work makes a difference. Particularly now that I've moved into healthcare communications, I'm helping share information about new treatment options, clinical trials, programs and legislative and advocacy issues that will make positive impacts in people's lives. It's quite rewarding."
A diverse career comprised of both public and private sector roles has also exposed Givens to a variety of industries, such as economic development, government affairs, advocacy and multiple areas of healthcare – cardiology, neurology and now auto-immune rheumatic diseases.
Givens' proudest moment in her career was receiving two national healthcare advertising awards at once from Healthcare Marketing Report for two of her campaigns at Tallahassee Memorial HealthCare (TMH). A four-part radio series that highlighted different aspects of TMH's Heart & Vascular Center won a gold award, and a magazine ad on TMH's comprehensive emergency services that assisted readers in self-selecting an emergency or urgent care location won a silver award.
In her spare time, Givens loves spending time with family and traveling. She plans on visiting New Orleans, the Dominican Republic and the Eastern Caribbean next year. When she's working in Atlanta, she enjoys exploring the city, attending sporting events and having game nights with friends. In the future, she is considering pursuing her MBA.
To learn more about undergraduate Communication majors at FSU, click here. To learn more about FSU's IMC program, click here.