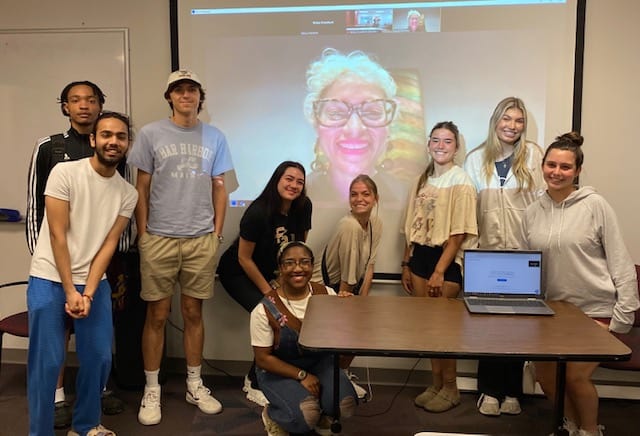 In the spring, College of Communication and Information Development Coordinator Betsy Crawford continued the Alumni Guest Speaker Series in her class Transfer Student Success. This class is intended to help set up recent transfer students for success at Florida State University. In order to further this goal, teacher Betsy Crawford began the Alumni Guest Speaker Series which brings successful CCI alumni into the class to discuss their college and post college experiences and to connect with the new FSU students.
Crawford shared, "From the standpoint of the transfer class, it's a way of creating community for our students… From an alumni standpoint, it's beautiful to have them come back and express their generosity and let students know they're there for them. Alumni often call to ask us "How can I help?" and I think that's one of the best ways to do it." 
The series features alumni from several different fields including consulting, tech, public relations, and more. This speakers from the spring semester were: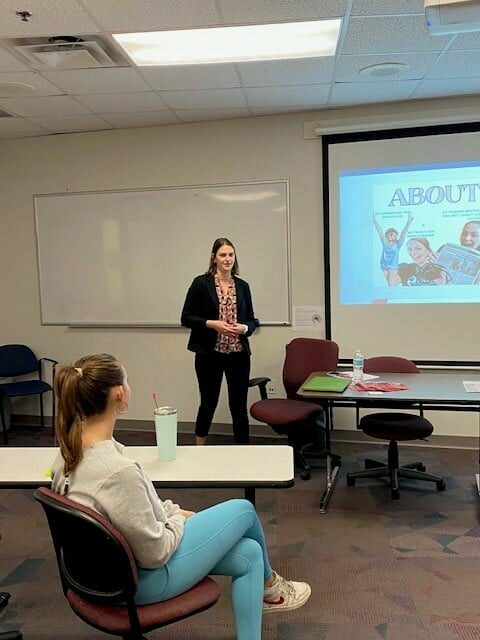 Gerard Massey– Senior Manager of Technology Operations, Bezos Academy
Laura Downey– Executive Editor, WebMD
Ritesh Gupta– Director & Creative Director, Ritesh Films
Emily McCarthy– Account Executive, Sachs Media
Juan Camilo Sanchez– International Music Strategy Lead LatAm, Spotify
Ahli Moore– Founder and CEO, X-Factor Solutions
In order to maximize the impact the series had on students, each speaker focused on a different topic. Gerard Massey spoke with the class about how to get the most out of their college experience. Laura Downey discussed the importance of networking. Ritesh Gupta met with the class as well as the PR club and other students to discuss his experiences directing and producing branded content. Emily McCarthy discussed careers in PR and landing a first job after college. Juan Camilo Sanchez discussed career navigation. Ahli Moore explained his path to a career in consulting.
One of the students Carolina Fabregas shared how the series impacted her, saying "Hearing from these alumni who have been in our shoes before allowed me to see how they were able to use the organizations this university has to offer to their advantage and make the most out of their time here…My favorite speaker w as Emily McCarthy because we had the same major here at FSU, and she actually had the opportunity to work at what would be my dream job in the future. After class, I was able to speak with her on how she was able to attain this job, and we even connected on LinkedIn. We have been chatting, and she's now helping me look for internships!"