On September 8, 2019, almost two years after Hurricane Maria devastated the island of Puerto Rico, Mariana Pa'Lante premiered at the Askew Student Life Center. The documentary was directed by Xabier Climent ('18 M.S. Public Interest Media Communication) and Aaron Kudja ('18, B.S. Digital Media Production). They intended to highlight the story of one rural community in the mountains of Puerto Rico called Mariana.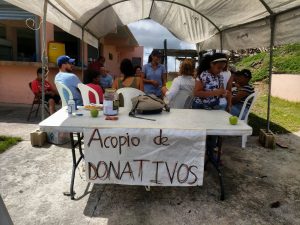 When the hurricane hit, Mariana suffered some of the most damage on the island, yet was next to last in receiving aid from the local government or FEMA. Instead of waiting for help, the community began to mobilize what people and resources they had and launched Proyecto de Apoyo Mutuo Mariana (Project for Mutual Aid Mariana) just five days after the hurricane subsided.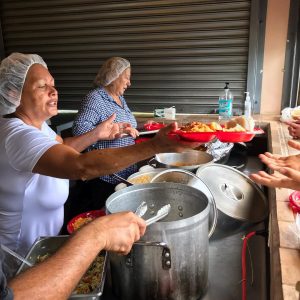 The Project used Facebook to spread its plan and within ten days, the people of Mariana were running a cooperative open-air kitchen and neighborhood resource center that supplied over 300 people with food, laundry services, WiFi, and community daily. Climent and Kudja wanted to share their story, not only to highlight the inspiring effects of community but to hopefully educate and encourage similar communities. "This film gives a voice to the silenced people of Puerto Rico, to rural communities that have been abandoned by governments before, during, and after Maria," says director Xabier Climent.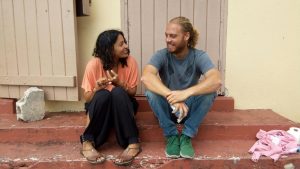 Climent and Kudja spent 12 days in Mariana where they filmed the community and spoke to community members and leaders, including the co-founders of Proyecto de Apoyo Mutuo Mariana, Christine Nieves and Luis Rodríguez Sánchez. "Filming Mariana Pa'Lante was both a stressful and rewarding experience," says Climent. "Having only 12 days to meet the people of Mariana and to film all our interviews and b-roll was no easy task. We used the first 3 or so days to meet the people of the barrio and to film b-roll. We wanted to make sure we knew the people we were going to interview a bit beforehand since the topic of the story is delicate. Overall it was a rewarding experience."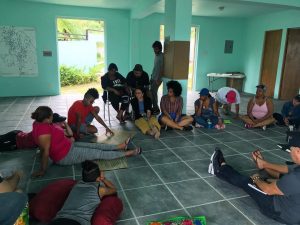 The film first premiered in Mariana to the people it was made to honor. The American premiere occurred at FSU's Askew Student Life Center and included a panel discussion with Climent, Bryan Koon, Jeannine Murray-Roman, and CNN's Rafael Romo, moderated by Malia Bruker. Since its release, Mariana Pa'Lante has been accepted into three film festivals; the Georgia International Latino Film Festival, the Cine Miami Fest, and the Madrid Indie Film Festival.
"Being accepted to 3 film festivals so far feels like the completion of a circle. Having your hard work recognized is very rewarding, but our main goal is to show the film to as many people as possible as an educational resource for other communities," says Climent.
Christine Nieves, co-founder of the Project also went on to speak about the Mariana community at TEDMED 2019. You can watch her talk here.
The documentary will be available to stream on Amazon Video by mid-December. View the Facebook page here.
About the Directors: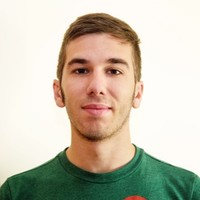 Xabier Climent moved to the U.S. from his native Spain in 2014. He graduated from FSU with a Master's in Public Interest Media Communications. He currently works as a Technical Operations Assistant for CNN, CNN International, and CNN en Espanol Technical Operations in Atlanta, Georgia.
Aaron Kudja graduated from FSU's Digital Media Production major in 2018. He now works as a Video Production Specialist at the Center for Community, Families, and Children in Hollywood, FL.