School of Communication alumnus Alexander Quince is no stranger to the newsroom. With over thirty years of broadcast experience, Quince's career has taken him across the country and earned him four Emmy awards.
CCI sat down with him to learn more about his career and the lessons he learned along the way:
What drew you to a career in news?
My interest in journalism started with a passion for providing people with relevant and accurate information to help them make informed decisions – whatever the topic. My desire was to be a voice for the voiceless, seek the truth and shine light on various perspectives that may have otherwise gone unnoticed or unheard.
My initial interest focused on being an on-air television reporter and eventually an anchor. However, that changed with my first job in the business as an associate producer at the local CBS affiliate, WCTV, in Tallahassee. My news director encouraged me early on to focus on developing my editorial voice and sharpen my skills as a producer. He believed in me and saw that I had the skills to one day become a newsroom manager.
Many of our students are interested in careers in news/broadcasting. What are some lessons you learned during the early part of your career that have served you well?
My first job at a major television market came when I moved from Tallahassee to Tampa. I started as a morning newscast producer, working an overnight shift. One of my first lessons learned was to say "yes" when my managers presented me with a new opportunity or challenge. I was curious and eager to learn. The specific role, shift or task didn't necessarily matter; for me, it was more about becoming a better journalist and learning how to share impactful stories. In addition to taking advantage of every opportunity, I also observed my teammates and veteran journalists as much as possible to gain additional insight on ways to improve my craft.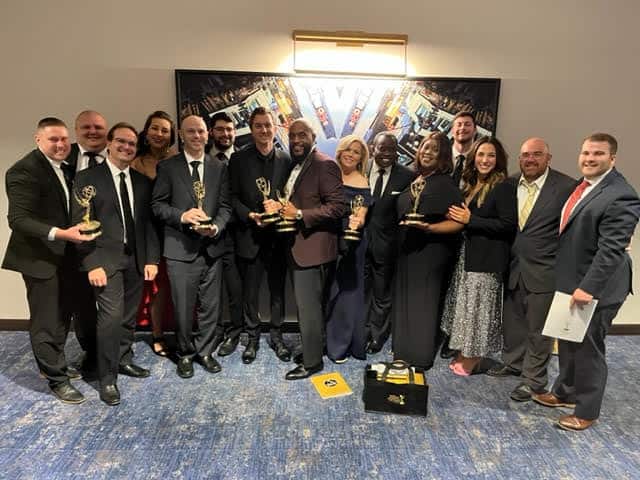 You've led large teams throughout your career, from several dozen staff to now over 200. What challenges come with leading large teams, and how have you learned to tackle those challenges?
One of the greatest challenges of leading a large team is creating ongoing opportunities to foster authentic dialogue and connection, and spend meaningful time with all members of my team. The conversations and learnings I gain from everyone on my team, whether in our Spectrum News newsroom in Albany, or our newsroom in Central New York, help me sharpen as a leader and formulate strategy for moving forward. Those conversations also give members of the team the ability to learn from me directly on ways to better serve our audience.
Is there a particular news story you covered that had a profound impact on you, and why?
The first major story I broke garnered international headlines. Two British tourists were attacked at a rest stop about 25 miles outside of Tallahassee. Tragically, one of the tourists died.  By far, it was the most impactful story I covered during that stage of my career. The incident set off a massive search for the person responsible, adversely impacted bookings by tourists to all parts of Florida, and ultimately improved security at many Florida interstate rest areas. I sent the only television news crew to the scene and my station was the first to report the incident to our network, news wire services and international news organizations. It had profound significance professionally as I was the first to verify and report on a story with local, national and international implications.
How did your education here at FSU help prepare you for your career?
I would say that it was both the education I received as well as my student involvement at Florida State that significantly impacted my career in a positive way. From leadership roles as a University Housing Resident Assistant to serving as an Orientation Leader and Summer Enrichment Program Counselor, I learned how to better relate and collaborate with people of different backgrounds and experiences. Additionally, the School of Communication provided a broad foundation for the various forms of mass communication I needed to know to build a solid career in journalism.
Is there anything else you'd like us to know about you?
I met my wife Sandra Quince at FSU. Go Noles! She graduated in 1994 with dual degrees in Communication and Dietetics and Clinical Nutrition. She is currently the CEO for Paradigm for Parity.  We have one son, Kaleb Quince, who attends the University of Georgia.