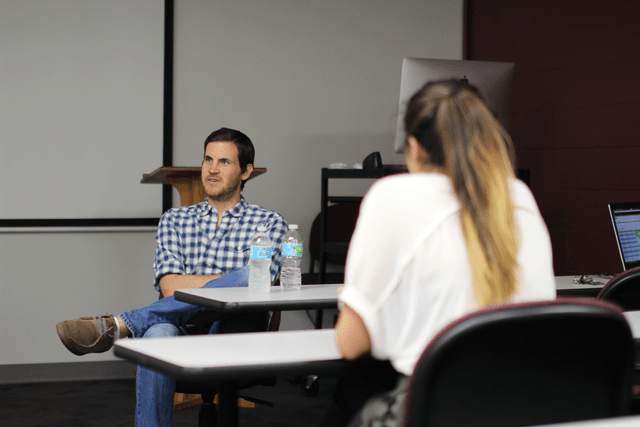 Screenwriter and CCI alumnus Jamie Linden (B.S. '01) did not know what he wanted to do after graduation.
That is, he had a set of skills and experiences he acquired throughout his four years at Florida State University, but he wasn't sure where he wanted to apply those skills. Like many other newly-minted FSU alumni, he set out after graduation ready to seek an answer.
As a Digital Media Production and Marketing student, he had an interest in the film industry and a comprehension of the business dynamics behind the making of movies; Linden also had a group of friends with tickets to a taping of The Price is Right.
Naturally the group headed to the West Coast where, fate would have it, those The Price is Right tickets would play a big part in Linden's career breakthrough.
He ended up being one of the lucky audience members selected to compete on the show. "I won $5,000 and a Tuscan wine server cart," Linden shared, "the money actually helped me stay in California longer than I had planned."
Staying in California afforded him industry experience working as an assistant to directors, but after facing several set-backs in the field, he was on the fence about staying in Hollywood, "I was applying to grad school and simultaneously writing my first script."
His persistence paid off when Warner Bros. picked up his first screenplay and kept him on with a deal to write another. Linden's second screenplay would go on to become the movie We Are Marshall. Today, Linden's produced works include We Are Marshall, Dear John, 10 Years (which Linden also directed), and Money Monster.
CCI students recently got the opportunity to chat with Linden about his experience, and he offered this perspective, "What you want to do, finds you."
Through persistence, hard work, and a little luck, Linden advised students that they too can find the breakthrough answer to that inevitable "What do I do now" post-graduate question.
Learn more about the Digital Media Production program here.