Fifty-five years of life for former professor Dr. James Thomas Wills was filled with achievement. He was a Golden Gloves boxing champion, Negro League baseball player, Baptist preacher. He was also a World War II veteran, civil rights leader, and one of the few 50's-era African American military officers. It was only his last few years of life spent as an FSU associate professor, but his legacy within the College of Communication and Information remains.
"Dr. Wills made such an impact on me," Alum Helena Sims said. "I went to school in the civil rights era and I got a mentor that was a player in fighting for what is right. He was too great of a person to be forgotten."
To Sims, Dr. Wills was more than a professor. He connected with his students and went the extra mile to engage and inspire those in his speech classes and the FSU Black Student Union. His virtues resonated with Sims so much so, that she decided to create a scholarship fund in his name.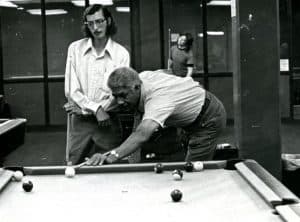 "We need more people like Dr. Wills," Sims said. "He was a bridge between different social groups. He strived to build community, collaboration, and cooperation and that is what I am putting my money towards. This is what Dr. Wills lived for."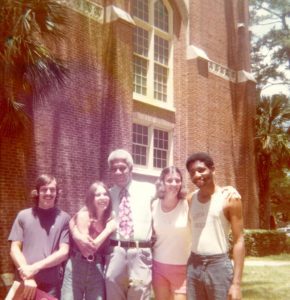 Dr. Wills also taught the oral interpretation of poetry and later formed a speech choir that concentrated on African American Poetry. Sims recalls a performer reciting "Death shall have no dominion."
"To this day, I think about that performance. Dr. Wills will live on through this scholarship fund. Death truly has no dominion," Sims said.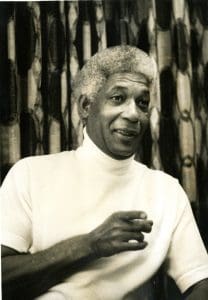 After a battle with cancer, Dr. Wills died in February 1976 at age 55. Sims remembers Wills as someone who advocated for his students tirelessly with a strong voice in civil rights. His legs bear scars inflicted by police dogs at a civil rights demonstration in St. Augustine.
Sims created the FSU Dr. James T. Wills Scholarship Fund to build a legacy for her mentor. Giving back to the university in honor of Dr. Wills helps Sims emotionally as well as concretely stay a part of FSU.  "A good university opens doors for its students and I am so thankful for the doors that FSU opened for me," Sims said. "In terms of giving, I hope that the university will thrive because not only have I gifted the university; it gifted me. I get to contribute on behalf of Dr. Wills but more importantly, students get to pursue their dreams. That was truly Dr. Wills legacy and he will live on."