Right before the winter break, CCI Student Hannah Brock traveled with ten other students and Associate Dean Ebe Randeree to Atlanta on a career building trip to meet with alumni, hiring managers, and decision-makers from top corporations looking to hire students from Florida State University. She writes about her experience on the trip in the piece below: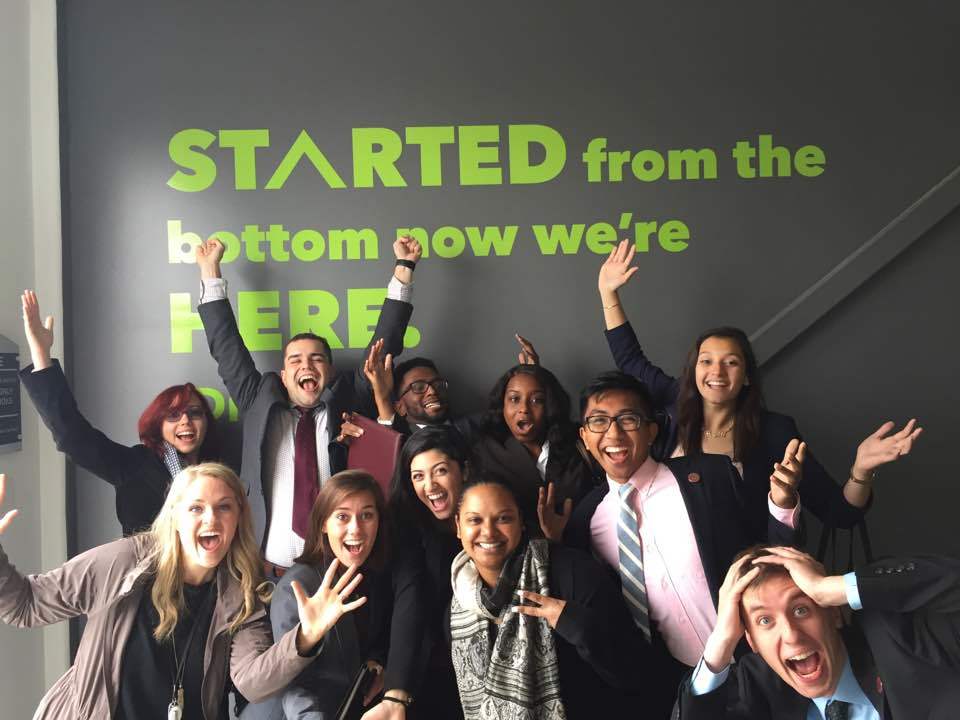 As ambassadors of the College of Communication and Information, our group was on a mission to promote our college's programs to employers, develop pipelines for students to be recruited for jobs and internships, and bring information on opportunities back to Florida State.
First stop – Atlanta Tech Village, a collaborative work space for start-ups and larger companies alike.  Similar to the Domi Station initiative in Tallahassee, the ATV is designed to collocate innovative tech companies and help them succeed and grow.  With 6 floors and 290+ companies, ATV has spun off some familiar names like Yik Yak, IO Education and Bitpay. Some current residents of the village include: Atlanta Ventures, Care Lingo, Code Runner, and Calendly. We toured the facility and received information about interview questions and career fair strategies. During the tour, we gained some insight on thetech village's culture, personal and professional development, and what the Tech Village looks for in job candidates.
Next stop, Home Depot headquarters where FAMU alumni Frank Lamar provided a tour of the corporate office followed by a presentation/Q&A session with hiring managers, the Director of IT Operations – FSU alum Barry Robbins, and three recent college grads that are currently in Home Depot's rotational program. The panel spoke about the many technology areas within Home Depot and the different career opportunities in each one, including discussions on the transition into the work force from college.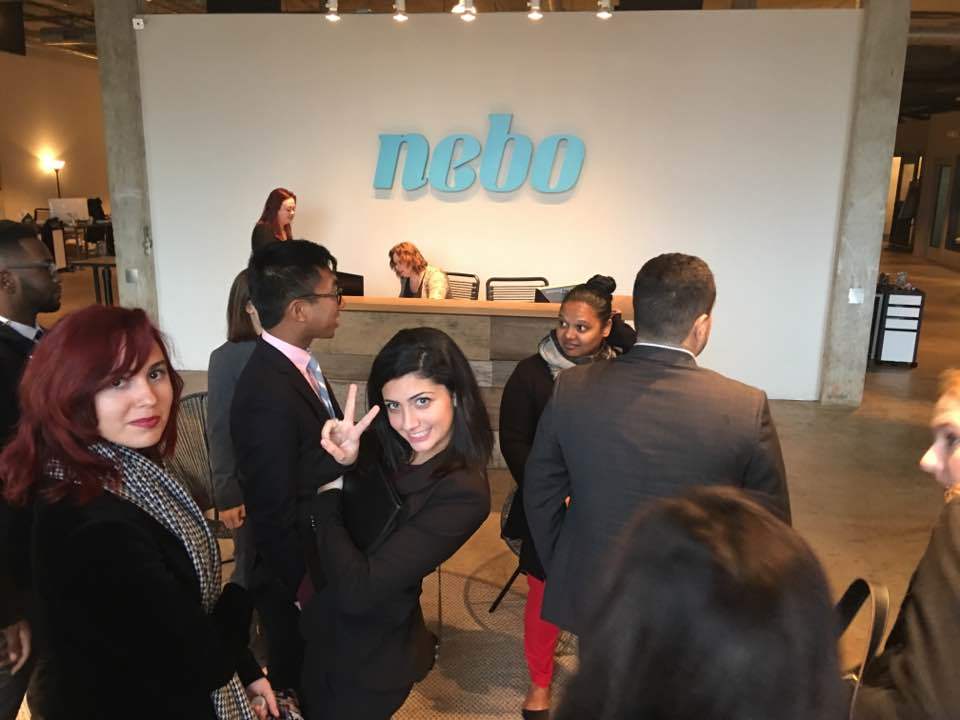 The Nebo Agency was next on the list of company visits for our group. Nebo is a growing digital marketing agency, and gave us a tour in addition to a presentation/Q&A with current employees. Nebo counts FSU alums – Senior Marketing Manager, Carole Wood and Senior Digital Project Manager, Christy Williams among their growing team of employees.
After the company visits, Antico Pizza served as a make shift CCI Alumni Center for the group as we were joined by FSU Alumni from the surrounding area for dinner. Atlanta has a strong community of former CCI students including: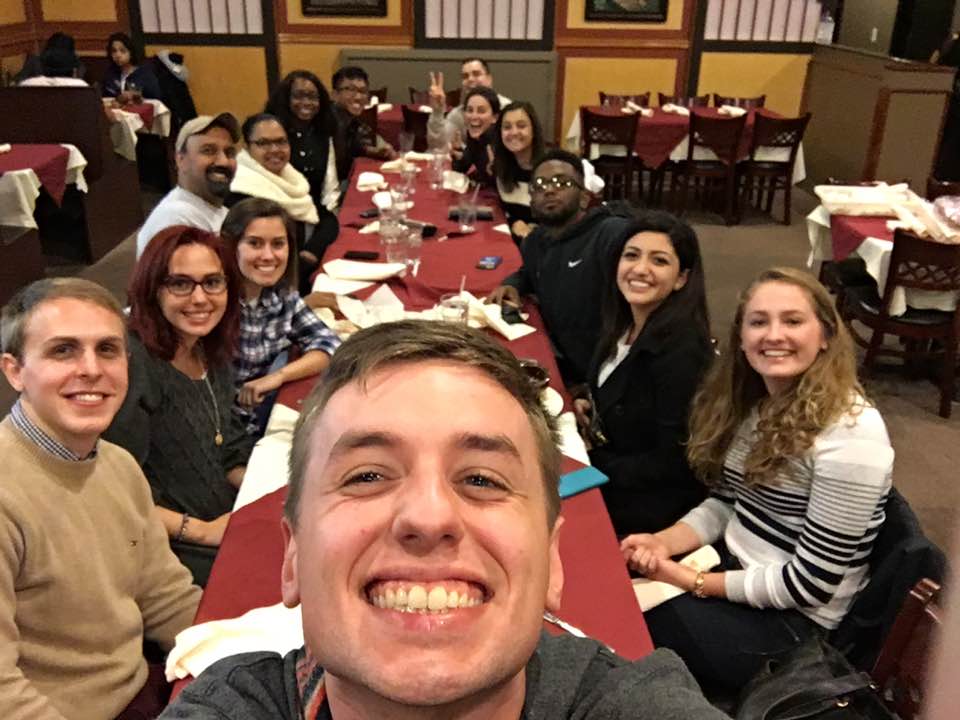 The next day's agenda started with marketing agency AKQA. AKQA creates digital marketing all across the world. The students took a tour of the office and then had a presentation of some award-winning work that included commercials and digital marketing strategies. The students learned that the Atlanta office of AKQA has a main focus on their Delta Client since their main hub is in Atlanta too.
The last stop of the trip was Chick-fil-a's headquarters in south Atlanta where FSU alumna Rachel Skibicki works as a brand and product management associate. She has worked at Chick-fil-a now for two and a half years and gave a presentation on the career opportunities and internships available at Chick-fil-a. This was followed by a tour of the corporation's IT department and their innovation center where new business designs and technologies are work shopped to make the business more effective.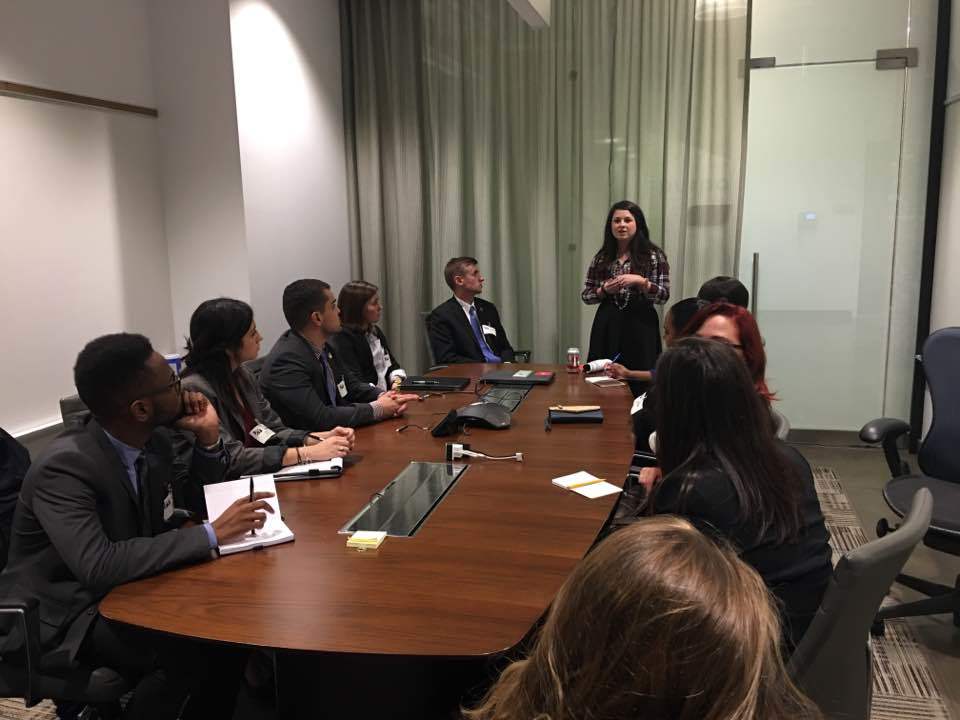 This will not be the last time students from CCI make a visit to the companies of Atlanta. As the college continues to build relationships with potential employers, a spring trip is being planned to expose more students to the opportunities available to them a couple hours north of Tallahassee.
Thanks to all the companies that took the time to meet with us on this, and past, trips!
Cisco
AT&T
Mailchimp
22 Squared
State Farm
Dalton
General Motors
KPMG
Chick-Fil-A