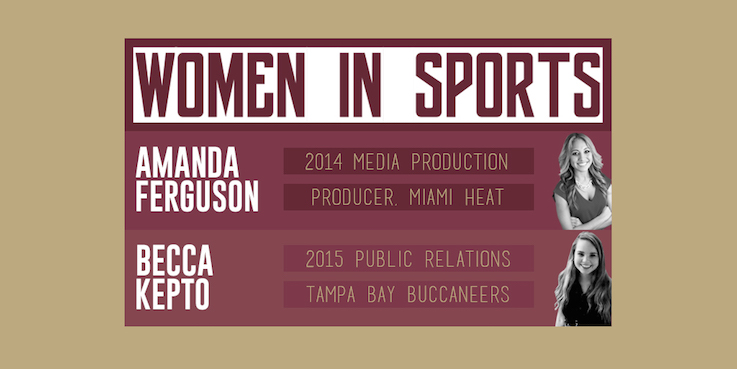 Many of Florida State University's CCI graduates work successfully in a variety communication fields. One of the most popular industries that we see our alumni making a name for themselves in is the sports industry. Becca Kepto (B.S. '15) has brought her experience as a Public Relations major to the Tampa Bay Buccaneers as a member of their street team. Amanda Ferguson (B.A. '14) is utilizing her Digital Media Production degree as a producer and editor for the Miami Heat.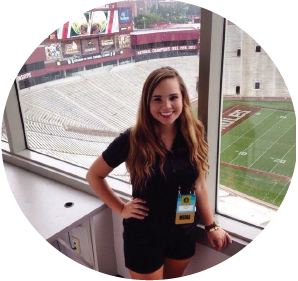 Becca Kepto graduated from FSU's PR program in 2015. While she had always dreamed of working in PR, she didn't necessarily picture herself working in the realm of sports. When she started the PR program at FSU, she had dreams of becoming a top designer in fashion PR. However, after accepting an internship with the Tampa Bay Rowdies, she changed her mind.
She explains, "I am a firm believer that any opportunity is a good learning experience, so even though I wanted to pursue fashion PR, I accepted the soccer internship. That summer my dreams shifted because I loved my internship and everything about working behind the scenes of a sports team. The social media aspect, fan interaction and media relations is what drew me to the field."
FSU's PR program has proven to be a great asset to her internships in the field. In particular, her PR Writing class and PR Techniques class have provided her with techniques that she has employed numerous times when publishing social media posts and press releases.
In her spare time, Kepto is studying for the LSAT and spending time with friends and family. She plans to attend law school in the fall to study sports law and hopes to be on the legal team or PR team of a professional franchise within the next five years.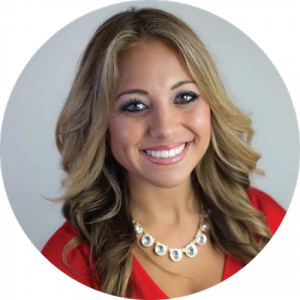 Amanda Ferguson graduated from FSU's Digital Media Production program 2014. Ever since TV production in high school, she has wanted to pursue a career with sports media. This was the combined result of her passions for watching sports and communicating stories.
Her position with the Miami Heat always keeps her on her toes. She explains, "Every day is different in this industry which keeps you on your toes. Sometimes I'm producing an event, sometimes I'm interviewing players, and sometimes I'm editing features, recaps, or highlight videos."
From all of her courses at FSU, her Sports Feature class and Multi Cam class have impacted her the most and prepared her for working with sports in the real world. Working baseball, basketball, and football games for ESPN and interviewing student athletes provided her with experiences and techniques that she applies every day in her careers with the Miami Heat and Fox Sun Sports.
When she's not putting together a creative video or story, Ferguson enjoys attending sport events, working out, spending time with friends, and going to the beach. In five years, she pictures herself as a sports reporter for a team or network.
Find out more about FSU's Public Relations program on the CCI website here, and more about the Digital Media Production program here.