The College of Communication and Information is proud to have  some of our distinguished alumni featured in this year's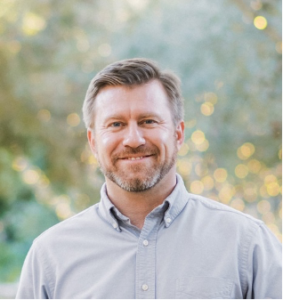 Seminole 100. Keep reading to learn more about CCI Alumnus Aaron Rich, founder of Aaron Rich Marketing, and one of this year's recipients of the Seminole 100 award.
Rich earned his Master's degree in Corporate and Public Communication from FSU Panama City in 2003, and credits his experiences at Florida State with giving him the foundation to start a successful business. "From the knowledge I pass on to clients for our services, as well as internal company processes and operations, the knowledge gained at FSU was essential in these successes. I have been fortunate throughout the years to have been able to pass along my experiences and knowledge to other aspiring entrepreneurs as well," Rich told CCI.
Located in historic downtown Panama City, Aaron Rich Marketing was created in 2013. At the time of its founding, they served around 70 clients – since the company's creation, they have served over 800 clients. Rich says that while running his company, his biggest challenge has been knowing when to step back. "I think that one of the toughest things I've had to overcome in my career is knowing when to delegate, and continuing to step back and empower others to be responsible for the needs of the business. After reading about some concepts of identifying what your time is worth, I found that it made sense to hire people to handle some of those things that were occupiers of my time. Doing so has given me the freedom to grow the business substantially while enabling me to enjoy more things in my personal life."
His best advice for students looking to start their own business is to take that initial leap of faith. "I truly believe the most difficult part of becoming an entrepreneur is taking that first step. There were countless reasons why I didn't take the step earlier, but once I did I've never looked back. If you are willing to have an unflinching work ethic and to make the sacrifices to do whatever needs to be done, the successes of business are usually not far behind."
To read more about Aaron Rich Marketing, visit https://www.panamacitywebsitedesign.net/