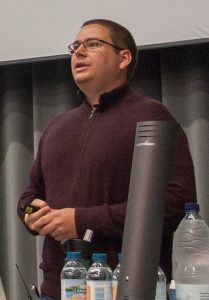 Christopher Truncer earned a B.S. in Information Technology from Florida State University in 2008. This Castle Rock, Colorado, native has returned to his hometown and is now the co-founder of a cybersecurity firm called FortyNorth Security. Truncer works as an Open Source Developer and Red Team Leader at FortyNorth Security, leading vulnerability tests for both federal and commercial customers. He is an Offensive Security Certified Expert, among other certifications. As a specialist in anti-virus evasion and network-level assessments, Truncer also spreads his knowledge in the field by teaching at security conferences such as Black Hat, "the most technical and relevant information security event series in the world."
Truncer leads a team of certified ethical hackers that are hired to privately get into their customer's systems and networks and discover security flaws and weaknesses "before the bad guys do." The FortyNorth Security team is filled with highly experienced individuals that can offer solutions and ways to best improve their clients' internet environments. "I truly enjoy the work that I do," said Truncer. "The work is fun, rewarding, and we can provide an immediate impact for the people we are helping."
To learn more about Chris and his work, continue reading our Q&A with him.
How did your education prepare you for your career?
It helped to instill the passion that I have.
What is your favorite office snack?
Jalapeño chips and Hint water
Who do you admire and why?
Many of my peers in information security. The capabilities that individuals (or teams) can and have developed to help make the industry better help make the world a better and more secure place. Without them, I wouldn't have been inspired to reach my goals.
Where do you look for inspiration?
Same as above. My peers have helped shape the state of the industry and we all have/can have an impact based on our research choices and how we help our customers.
What is the best account to follow on social media?
@ChrisTruncer or @FortyNorthSec on Twitter
What is the best piece of advice you've ever received?
When trying to tackle a large problem, just take individual steps, and win each step. Looking at the overall problem can be daunting, but breaking it down into smaller steps can help provide wins that lead to your overall success.
How has working in the industry changed how you look at the world?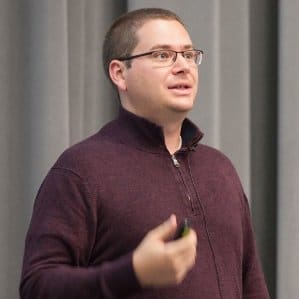 I've come to recognize that companies all over the world have the same security problems and it is also partially on us (the consumers) to help protect ourselves.
Share a notable experience you've had at work.
One of my engagements requested that we initiate a bank transfer to a different bank account that we controlled. We compromised our customer and had to access their secure network to perform any sort of bank transfer. We keylogged users entering their username and password into a program on their computer so we could both create a bank transfer request under one account, and approve it under another.
How do you handle work-life balance?
Work-life balance is incredibly important, otherwise it will burn-out an employee. Providing people with the opportunity to decompress from heavily intensive work with research opportunities that are both company and individually interesting can help ensure work doesn't bleed into normal life.
What advice would you give yourself in college?
Spend as much time networking with others, diving into technical topics that I deemed interesting, and working on non-technical skills (report writing, talking to people, etc.) as much as possible.