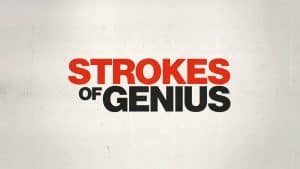 The tennis documentary 'Strokes of Genius' produced by Heath Woodlief ('01, B.S. Media Production) has been nominated in the 40th Annual Sports Emmy Awards in the category of Outstanding Long Sports Documentary.
The 2018 documentary dives into the ongoing rivalry of tennis icons Roger Federer and Rafael Nadal during the 2008 championship at the All England Lawn Tennis Club, thought to be one of the greatest tennis matches of all time. According to The Tennis Industry Association, the film is based on the book Strokes of Genius: Federer, Nadal, and the Greatest Match Ever Played by author Jon Wertheim. "The two-hour feature highlights the polar-opposite approaches of two competitors who seem predestined to counterbalance each other in the tennis arena," the website explains. "Federer's regal calm and Nadal's swashbuckling intensity are brought to light through match footage and new, revelatory conversations with both players, as well as tennis 'Hall of Famers'."
Learn more about Heath Woodlief and how he got to be a producer for The Tennis Channel here.