Doreen Oyadomari transferred to Florida State University in 1965 as a junior pursuing English. She had received a scholarship to live in the since-demolished Palm Court house at of the Southern Scholarship Foundation. Unbeknownst to Doreen, her roommates at Palm Court would influence decisions that led to her career as Chief of Audiology & Speech Pathology Service at the Birmingham VA Medical Center.
"I came from a big family," she shared. "Tuition was expensive but Florida State University and the Southern Scholarship Foundation made it possible for me to go to school."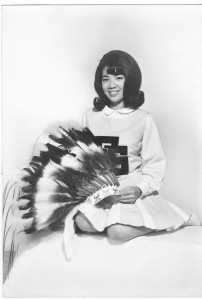 Initially, Doreen came to FSU to study English. Fellow housemate, Linda Johnson, was majoring in the audiology and speech pathology program and would often talk around the house about her courses and working with clients with speech and hearing disorders. Doreen's interest was peaked and she shadowed Linda during clinical work. A spark ignited and Doreen decided to transfer to the audiology and speech pathology program.
After finishing her bachelor's degree, she pursued her master's degree in Audiology and Speech Pathology at Florida State. When she graduated, she took a position teaching special education. The position served as a placeholder until she found a job in speech pathology, but it also was the start to her adjunct teaching career. Over the next twenty years, she went on to serve as an adjunct professor at the University of South Florida, and as an associate professor in FSU's School of Communication Science & Disorders. She also led graduate seminars at the University of Alabama in Tuscaloosa, and was named as an associate professor at the University of Alabama at Birmingham (UAB).
Teaching played a role in Doreen's career, but her true passion was in the hands-on clinical aspect of speech pathology. From 1969 to 1974, she worked as a staff speech pathologist and later served as the acting chair of the Speech Department at Happiness House Rehabilitation Center, which was an Easter Seals facility in Sarasota, Fl.
Doreen began her doctorate work and started working in the James A. Haley V.A. Hospital in 1975. The job allowed her to continue to work through her doctorate degree, though Doreen would spend the rest of her career working in V.A. hospitals. She climbed the ranks at James A. Haley, starting as a staff speech pathologist and rising to chief of the speech pathology section in 1981.
After nine years of study, Doreen finished her doctorate degree in 1984. As part of her job, she became one of the original faculty members of the Interdisciplinary Team Training in Geriatrics program.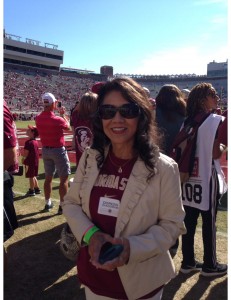 In 1990, she served for five months as the Acting Chief of the Audiology & Speech Pathology Service at the Tampa James A. Haley VA Hospital. That May, she accepted a position as Chief of the Audiology & Speech Pathology Service at the Birmingham V.A. Medical Center in Birmingham, Al. She would spend the next 16 years as Chief until her retirement in 2006.
Looking back on her career, Doreen has to laugh. After her Master's, she imagined working for only a few years and then starting a large family. She came from a large family and imagined having six children of her own. When the winds of life changed, Doreen first envisioned herself working in a school setting, never imagining she would become a skilled medical speech-language pathologist, much less teach at the college level.
In 2015, forty seven years since she left Florida State University, Doreen Oyadomari is giving the opportunity of a lifetime to students pursuing an education in Communication Science & Disorders. The Doreen Brown Oyadomari Endowed Scholarship will benefit students pursuing a bachelor's degree in Communication Science & Disorders.