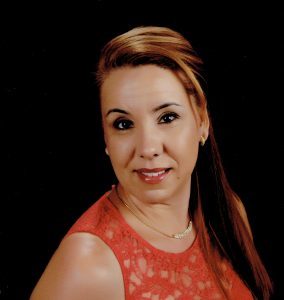 Elizabeth Barrios started out wanting to build things. As a student in her last year of high school in Cuba, she was preparing to become an architect or engineer, until one day she visited a school for children with behavioral disorders. Her experience there altered the course of her career, a particular teacher/ student interaction stood out.
"I met a young woman who was having a very interesting conversation with one of the students, who looked to me like a very "tough" middle school boy. He was bigger and stronger than anyone else in that room, and he was being very rude."
Barrios recalls the moment as the first time she recognized the constructive power of speech pathology, "I found myself thinking about the powerful words the teacher used with the boy." The activities and exercises that the boy was completing in class fascinated Barrios as well, "in just a few minutes, I could see a positive change in his attitude."
It was the first time she heard the word "Logopeda" (Spanish for speech therapist), and in that moment she decided to embark on a career path to become a speech and language specialist.
That path has seen Barrios work as a Speech Language Pathologist in Latin America before coming to the United States in 2001. Immigrating to the states opened her eyes to the lack of resources available to bilingual students, especially when she decided to go back to school herself.
"I entirely understood the unfavorable situation for the bilingual children in my caseload. I was walking in their shoes! I could only imagine how hard it would be for them to learn a new language having a disorder in their primary language."
Determined to provide her help, Barrios decided to enroll in Florida State University's Speech Language Pathology Master's program and become a fully licensed pathologist within the United States, "I pursued my Master's motivated by the idea of making a difference with an underserved population." Since graduating from FSU, Barrios has realized her goal of helping the growing population of bilingual students in the United States.
Barrios currently works in Port St. Lucie, FL, where more than 60% of the patients in her caseload at November & Associates Speech Therapy come from diverse cultural and linguistic backgrounds. Drawing a connection across these groups, music has become a staple in her work.
"I have always used music during my therapy sessions – the happiness, the solid rapport and the positive atmosphere that you can build by using music as a resource in your session motivates my patients, and I use melodies and rhythms very often."
The response Barrios has gotten through music has inspired her to create a whole album of songs that address specific language exercises and therapy activities. The album is called "El Mambo de la Lengua," and features lyrics that encourage oral motor activities that are necessary for speaking and swallowing. Other songs stimulate the production of speech sounds, promote the adequate posture for eating, and facilitate social interaction skills. Barrios is currently working on an English version, The Tongue's Mambo, featuring translated versions of the songs that she has developed.
"I feel very fortunate that FSU gave me the opportunity of becoming a well-informed bilingual SLP by providing me with the most current evidence-based practices in the field of speech and language pathology. Also, I am extremely thankful with the faculty and staff of the distance learning program at FSU. They helped me reach the confidence I needed to properly provide my professional services to monolingual and bilingual children and adults, as well as their families."