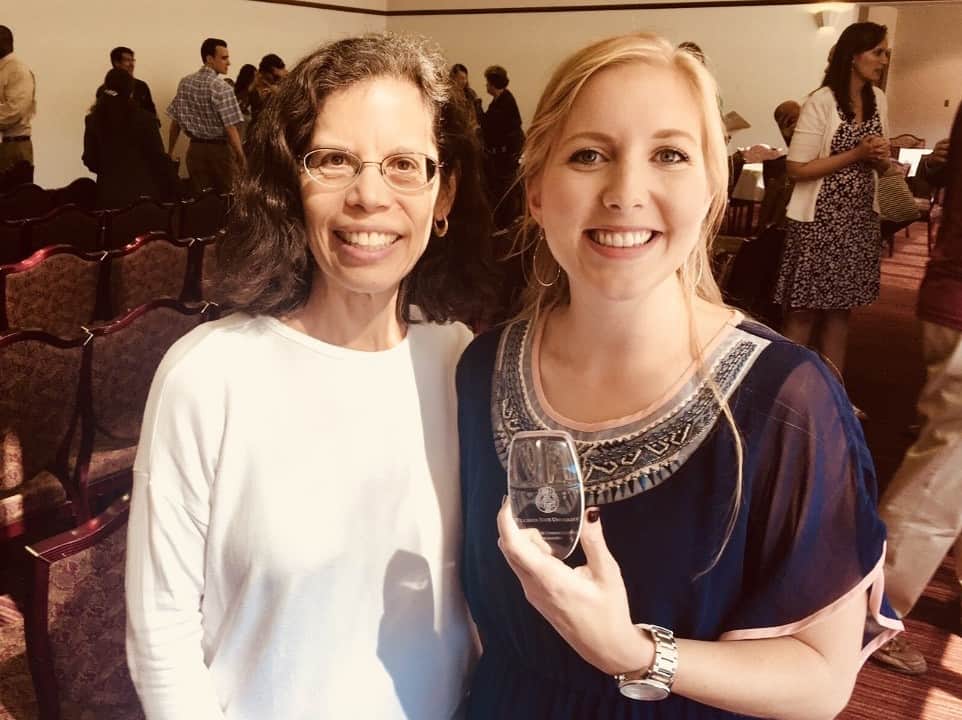 Even though speech-language pathology was a natural fit for Communication Science and Disorders alumna Ashley Campbell, it wasn't always her plan.
Starting off as a business student at the University of Florida, Campbell heard about speech-language pathology for the first time from a catalog of majors. She was instantly intrigued and wanted to learn more. While volunteering at the UF Health Shands Rehab Hospital and observing a speech-language pathologist, Campbell knew she wanted to pursue this career path. After graduating with her B.A. from UF, Campbell  decided to seek a Master's in Communication Science and Disorders from Florida State University
Campbell says she first discovered her love for talking to people and helping them while working her first job at Publix. She believes the best part of speech-language pathology is helping people communicate.
She says, "My patients are what keeps me so passionate. They are the most amazing people you will ever meet. They have so many stories and different challenges to address."
Campbell currently works at the San Diego VA as a clinical fellow after going through an extremely competitive interview process. In her position she sees at least 3 outpatients and 3 inpatients daily. She works with people who have swallowing disorders, voice disorders, traumatic brain injuries, aphasia, apraxia of speech, and dementia.
Before taking this job, she interned with the James A. Haley Veterans Hospital in Tampa for the summer. While there, she was able to work with active duty soldiers who had mild traumatic brain injuries. In this position Campbell continually challenged the soldiers and herself to assist them in returning to their prior level of function.
Despite describing finding a job after college as "very stressful"Campbell also wants to emphasize that current college students shouldn't stress out and know that everything will work itself out, but always continue to work hard and do not be afraid to ask questions.
Find out more about Speech-Language Pathology and the School of Communication Science & Disorders here.