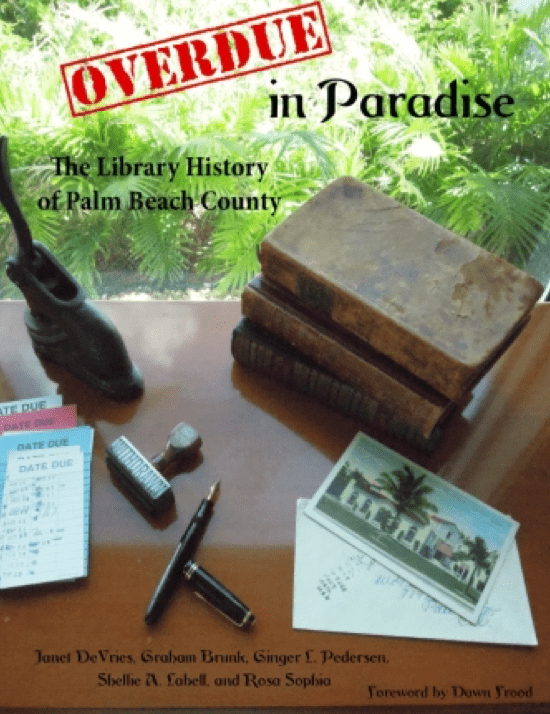 A newly released book about Palm Beach County's libraries was written by a variety of library professionals and historians. 4 of the authors of the book are either alumni or students of Florida State University's iSchool. All of them receiving or seeking a Master's in Library and Information Studies.
Janet M. DeVries, Graham Brunk, Ginger Pedersen and Shellie Labell all contributed to the book Overdue in Paradise: The Library History of Palm Beach County. 
The book presents an anthology of historical sketches about Palm Beach County's libraries and recounts the beginnings of many of South Florida's earliest libraries. The book includes nearly 40 essays that were researched and written by 35 contributors.
The group will donate the book proceeds and royalties to the Palm Beach County Library Association and the Little Free Libraries of Lake Worth.