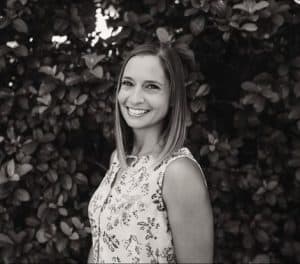 Being a Florida native, Keri Keene has a passion for the beauty and diversity of the state and it's clearly reflected in her art. Keri's work has allowed her the opportunity to be a guest artist at the Vero Beach Main Street Gallery as well as a special feature in the Indian River Citrus Museum. Most recently, Keri has the honor of being the newest member of the Village Arts Framing & Gallery in Ponte Vedra Beach, Florida.
In her early years, Keri grew up on the Florida panhandle in Northwest Florida where she enjoyed both countryside and beach life. After graduating from Florida State University in 2007 with her Bachelor of Science in Marketing and a minor in Information Technology, she went on to receive her Master of Science in Marketing from the FSU College of Business in 2012. Originally spending her days hiking on trails through old oak trees and pines, running hay fields, fishing fresh water ponds and swimming in natural springs, her beach life embraced the warm sun, being surrounded by palm trees, fishing the bays, breathing in the salt air and feeling the powdery white sands of the Gulf coast under her feet.
Keri's love for Florida grew deeper as she planted her roots in Vero Beach in 2014 where she now resides. Keri has become just as passionate about the South Florida landscape as she is about Northwest Florida. She enjoys exploring local orange groves and wetlands, visiting Florida cracker cattle and horses and appreciating the vast palmettos and mangroves on the winding Indian River Lagoon. She's become enthralled with the 'Old Florida' history which helped inspire her recent Florida Body of Work that includes a series of pastel paintings expressing Florida's history, landscape and agriculture, which she's eager to share with fellow lovers of the Sunshine State.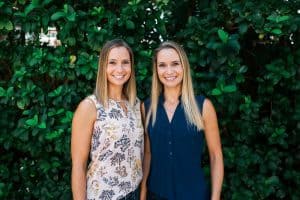 Keri has worked in a variety of mediums throughout her life, though her passion lies in painting and drawing in pastel. Watching and learning from her mother and fellow artist, Melody May Keene, she taught Keri invaluable fundamentals and techniques at a young age. Keri's love for art began early in her life and she continues to share her unique style and brand as a pastelist within the fine art community. Keri creates beautifully rendered animals, custom pet portraits, charming landscapes and figurative and still life pieces. She accepts commission requests and also designs and collaborates on projects for Keene Lane Co, where her twin sister, Katy Keene, creates custom home decor.