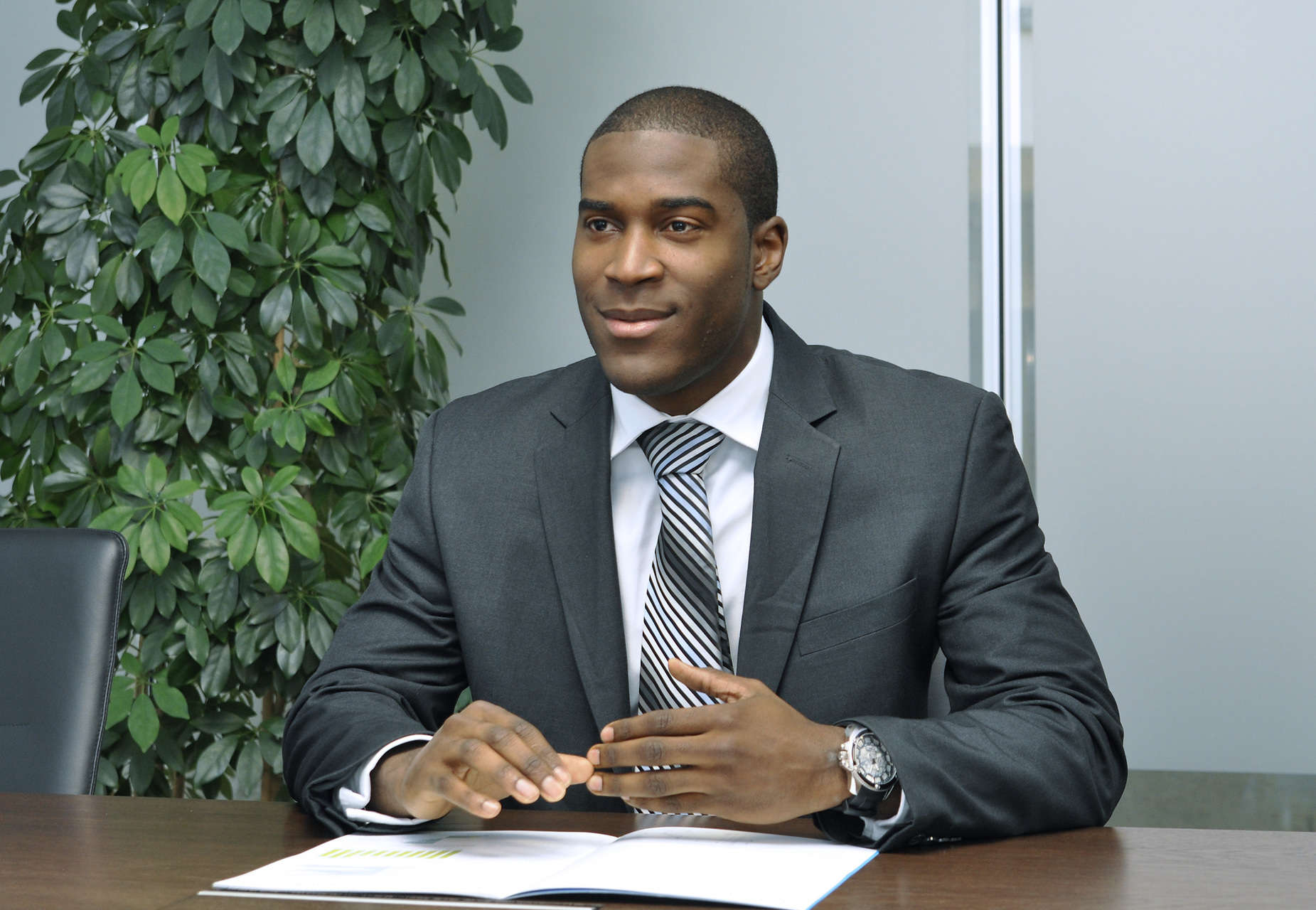 Cedric Nabe (B.S. '08) didn't graduate all that long ago, but he has already had enough experiences to last a lifetime. The alum created one of the first student entrepreneurial products in the iSchool, ran on the FSU track team and trained for the 2012 Olympics. Today, Nabe lives in Switzerland and works with Deloitte as a Senior Manager. The creative mindset instilled in Nabe during his time at Florida State has contributed greatly to the success he's found throughout his career.
Nabe says, "Throughout my studies at FSU, I was always pushed to be creative, to think outside of the box. My professors valued entrepreneurship and this got me into a mindset where I could easily differentiate myself from the rest of the pack."
Nabe capitalized on these teachings with NoteLog, an online platform for students to share notes. His first project at FSU was SportLog, a web application to help coaches and athletes improve performance. Developing the app helped Nabe embrace his passions for athletics and technology, and he won a scholarship for his work on it. After seeing the success of this project, a teammate from track reached out to him to work on NoteLog. It was eventually acquired.
Shortly after graduating, Nabe packed his bags and moved to Miami to work as a consultant at Deloitte. After three years in Miami, he decided to work for the company in Switzerland. Since then, he has climbed the corporate ladder to reach a senior manager position.
Nabe shares, "I must say that I love my job. It reminds me of athletics in the sense that there is always a way of going faster, or, in that case, higher."
As senior manager, Nabe is expected to contributed to the growth, credibility and visibility of Deloitte. He is constantly working to manage his team and stay on top of things to ensure that each client is happy with the quality of the interaction and work.
Nabe originally moved to Switzerland to be closer to the Swiss Federation of Athletics and gain more support from local sponsors. It was challenging for him to get the support he needed for athletics in the U.S. In 2010, he began training for the 2012 Olympics. He traveled to training camps in South Africa, Italy and France. While Deloitte was flexible with his hectic schedule, he ultimately decided to retire after the Olympics to focus on his professional career.
He explains, "The reality is, to be the best in athletics you have to invest quite some time and resources in it. I was still expected to deliver just like any other employee and to train. I would say that this situation helped me more in my professional career – ice breaker discussions, visibility – than in my athletic career."
Nabe has experienced all of this success so soon after graduating – and he doesn't plan on stopping anytime soon. In five years, he sees himself as an experienced director within his current firm. When he's not busy building an impressive professional portfolio, Nabe enjoys working out, hanging out with friends and listening to music. He also spends a lot of time with his family and recently became a father for the second time.
Nabe shares, "I haven't been able to go back to FSU since 2011 and I miss it greatly. FSU gave me a full ride to focus on athletics – the men's track team won the NCAA championship three times in a row while I was there – and my study. I hope that one day I'll be able to give back at least as much as I received from FSU. Go Noles!"
To learn more about the IT program available at Florida State, follow this link.