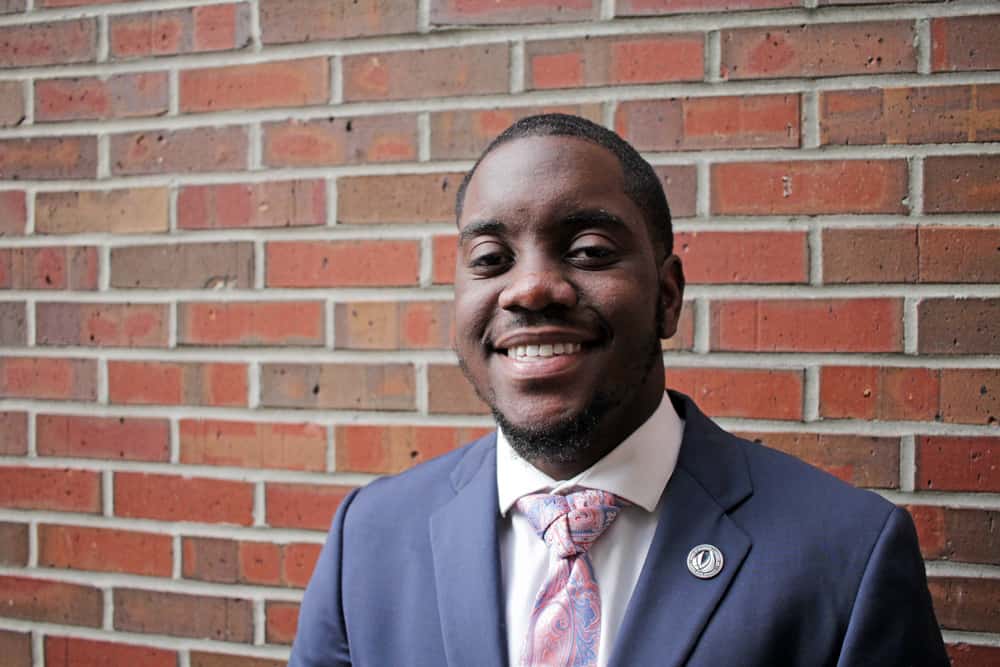 Your time at a university represents a unique combination of people, ideas, and resources that would be hard to bring together anywhere else. These factors combine to provide students with opportunities to connect the dots to a picture of what life can look like after school.
Junior IT major Chris Cyrille's experience at Florida State University has been about finding these dots, and making those connections. The current President of the Mu Epsilon Chapter of Phi Beta Sigma at FSU was recently recognized as Collegiate Sigma Man of the Year for the State of Florida, selected from the 13 existing groups in our state.
"The Collegiate Man of the Year award goes to someone that has put in the most for his local chapter and the state as a whole. I got the award because of the initiatives I've been able to implement as president, and the milestones we've been able to achieve."
Cyrille joined the chapter in Fall of 2014 and has since worked his way up from Secretary to Vice President, to his current position as President of the chapter.
In addition to setting a chapter record for community service hours, the group also organizes events throughout the academic year that bring FSU's campus community closer together. Their HIV Awareness Block Party saw a huge student turnout, and even broke the record for the amount of people tested in a single event at Florida State; record breaking seems to be a habit of President Cyrille.
The future was not always this clear for him though, "I switched my major a couple of times actually, my sister graduated from FSU as an IT major, and seeing what she's does now in her life was inspiring. I did some more research and it was a career I could see myself enjoying, so I applied."
Cyrille feels like he's finally found the right fit career wise, and he enjoys the classes that the College of Information provides students in the program. "After getting into this major it has been going really well, I've found my place."
"In IT, there's always a better way to do things, and I love looking for those solutions."

Focusing on his future has been a motivating strategy for Cyrille, and the IT major is actively prepping and interviewing for a career in the technology field.
"FSU has been great to me. College can be like what you see on TV, you have to stay focused and not get distracted. The environment here in Tallahassee creates so many successful alumni because we have the focus and determination to advance ourselves."