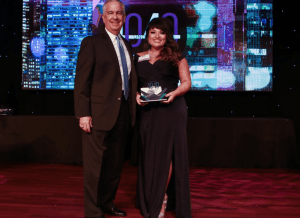 Jennifer Whelihan earned her Bachelor's in Media Communications Studies from Florida State University in 2001 as well as her Master of Arts in Interactive and New Communication Technology. Most recently, she's been nominated for Tampa's 40 under 40 for her contributions to the Tampa Bay community. This isn't the first time Whelihan has been recognized for her career achievements. In 2015 she was a finalist for Business Woman of the Year by the Tampa Bay Business Journal as well as a recipient of the Leadership Excellence Award from the Hispanic Professional Women's Association in 2013.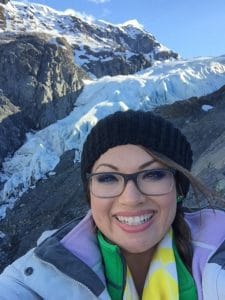 As the Economic Development Manager for the Hillsborough County Government, Whelihan works to foster a more innovative economy in Hillsborough County through policy initiatives and grants programs that focus on turning new ideas and innovations into businesses that create jobs, increase competitiveness, and promote economic growth. But that isn't where her dedication to her city end. Just a few of Whelihan's community contributions include board membership for The Centre for Women, representative for the Hillsborough County Commission on the Status of Women, member of Prospera (Hispanic Economic Development Agency), board member of Empath Choices for Care, and vice president of Tampa Seminole Club.
Her love for media communications developed over time during her years at Florida State and has led her down a unique career path with professions such as television and print journalist, media director for the Florida House of Representatives, press secretary on political campaign work, communication director for a leading research facility and other non-profit organizations, certified business consultant for USF Small BusinessDevelopment Center and currently adjunct instructor at The University of Tampa and Hillsborough County Economic Development Manager.
Learn more about Jennifer through our Q & A below!
Where do you look for inspiration?
Everywhere – my family, friends, students, and community are my muse and inspiration.
Who do you admire and why?
I admire my mom because her love for family and life shows me how to appreciate life's blessings.
What is the best piece of advice you have ever received?
Best piece of advice I've ever received is from my dad when I was leaving for college at FSU. He said to always keep my integrity intact. I have held this advice close to my heart and I think of this with any challenges I face. I know if my integrity is kept intact that I have made the best decision.
What is the best part of your job?
The best part of my job are the people I meet. Everyone, whether citizens or companies, has a great story to tell and I believe the people of Tampa are what make the greatest assets of our collaborative community, which instills opportunity for growth and economic prosperity.
How did you become interested in this career/field?
I have worked at federal, state and local government levels in regard to business relations. I believe in the importance of collaboration and partnerships through government, non-profit, for-profit and academia to create and develop the future of our knowledge economy.
How did your education at Florida State prepare you for your career?
My education continues to be instrumental in creating opportunities for me. I have worked at federal, state and local levels in business relations and in higher education in communication, technology and innovation. I strongly believe in education so much so that I give back by being an adjunct instructor at a local university.
What would you say to someone who doesn't know what career they'd like to pursue?
I would say to do what drives you and makes you want to work as if it is not work. I believe we each have a purpose and if you take the first steps toward the opportunities you have they will lead you to others and more. If you don't pursue something you pursue nothing.
What advice would you give yourself in college?
Continue to meet as many people as you can because life is about learning, and people can be your teachers. People hire people so it is very important to know how to communicate effectively to build relationships with people.