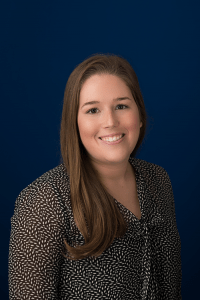 "I've discovered that when your job is your passion, there's no turn off button. You will continue to push yourself and explore new opportunities, even in your free time," says Comm School alumna Celia Mott ('14 Media Communication Studies). While at FSU, Mott discovered her passion for communication and marketing.
"I always knew I wanted to be a teacher, but Florida State really expanded my mindset," she says. After she was accepted into the Media Communication Studies major, Mott tapped into a new skill set she had never explored before. "I learned that I can utilize my skills as a communicator and graphic designer, while also teaching others in my field – whether they are just starting out or wanting to learn a new skill," Mott explains.
She used these skills in her previous position with Leon County Government where she spent five years learning marketing skills and public relations strategies. Mott is excited to practice these skills in her newest position as the Director of Communications and Marketing for First Coast No More Homeless Pets in her hometown of Jacksonville, Florida. Here, she is responsible for developing and implementing communication strategies to tell the non-profit veterinary clinic's unique story. This means her days rarely look the same, but as she jokes, "Is there a typical day at work in the Communications field? One day I could be designing graphics and creating content for our website, newsletters or social media, and another day I could be advertising an upcoming Pet Adoption Event. Each day varies and that's what I love about the communications field!"
Mott says she is proud to hold a Director position, but she is even more excited to continue growing in her career. "It's not the end for me – it's just the beginning. I don't quite know what the future holds for me just yet, but I know over the next few years I will continue to learn and grow within the Communications and Marketing fields."
In the meantime, you can find Mott hanging out with her husband, playing with her pups, or practicing her photography skills.