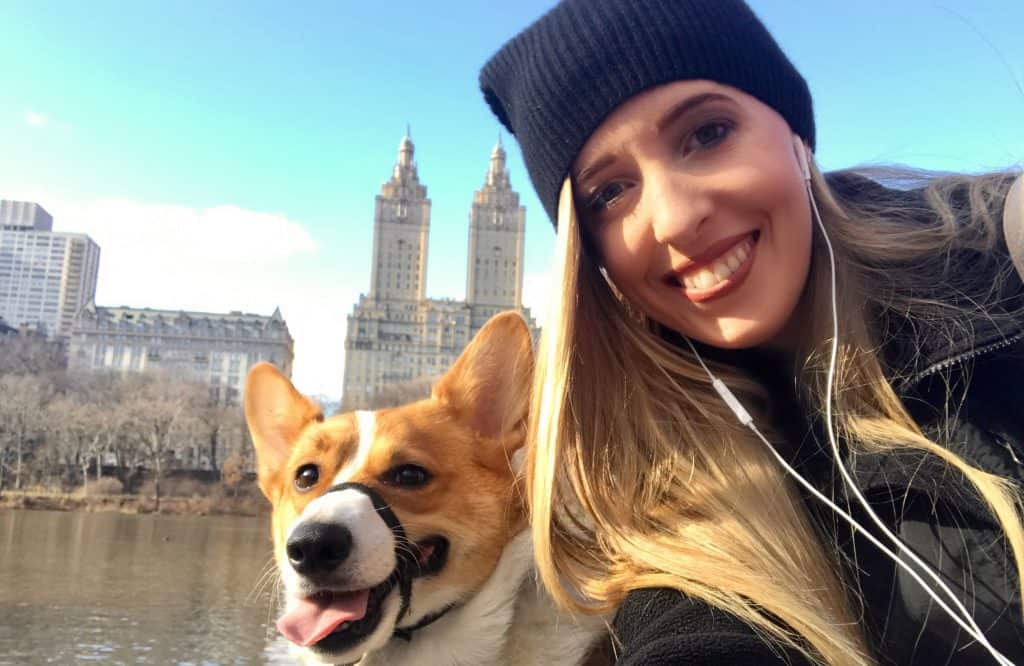 The Basics
Name: Denay Warner
Degree: Master's in Integrated Marketing Communications
Graduation Year: 2013
Hometown: Fleming Island, Florida
Current City: New York, NY
Job: eCommerce Analyst, Nespresso
Meet Denay
Who do you admire and why?
Anthony Bourdain (American chef, author, and television personality) is definitely someone I admire. He's not afraid to tell it like it is and have an opinion. I am also always envious of how well traveled he is and how much he has seen while in different countries – I just find him to be such an interesting person.
What Jeopardy category could you clear, no problem?
It's a little embarrassing, but I could clear a category about Corgis without a doubt. I've had a corgi for almost 3 years and could tell you all about them. I'm definitely a little too obsessed with my dog, but no, he does not have his own Instagram account.
Favorite snack?
Currently anything chocolate. My coworkers at Nespresso have a little area where we like to compile all of our snacks, 99% of which include chocolate and it's fantastic.
Best account to follow on social media?
One account I am constantly looking at on both Facebook and Instagram is Skinnytaste, which is run by food blogger turned cookbook author Gina Homolka. She shares a wide range of healthier recipes, which I use to cook at least once a month. I'm a bit of a foodie, so I'm always looking for something new to make.
Best piece of advice you've received?
Right after finishing up graduate school and starting a new job, a coworker told me about how it's important to always be willing to learn while working as an analyst. This was pretty simple advice, but it couldn't be more true no matter what company I've been at. I learn something new almost every day on the job, whether it's a new trick in Excel or an update in Google Analytics. I think that's part of what keeps things exciting for me while at work.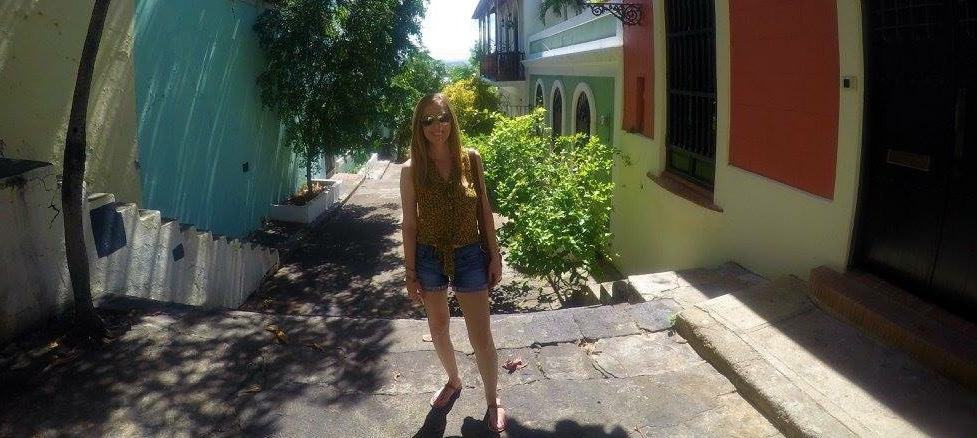 The Career
Tell us about your job:
My primary function is to use data from our website to help the rest of the company understand customer behavior online. Data I may provide ranges anywhere from how users are getting to our website to what users are purchasing and so much more. This information really helps to understand what types of improvements need to be made to our website and what works or what doesn't work for consumers.
What does your average day look like?
It's not uncommon for me to spend most of my day in either Excel or Google Analytics pulling or organizing data into charts or dashboards. However, I also spend a lot of my time working with different departments to understand their analytical needs and see how I can help them out with various projects. It's kind of a cool position to be in because I always know about all the fun stuff that everyone is working on, so I feel very in the know.
How did your education prepare you for your career?
Thinking back on it, so many things from Florida State helped prepare me for my career, but in particular I think that learning about the concept of integrated marketing communications is something that has had a large impact on me. While working at some of these larger companies, you really see how each department is working together to communicate a consistent message to all of our customers. There are so many moving pieces, but it's fun to see how everything turns out when a new campaign launches for example.
How has working in your industry changed the way you look at the world?
Working in analytics has opened my eyes to understanding how important data is, especially when it comes to digital. I am always so intrigued by companies who are just starting to really look at and try to understand website data especially in this day and age where so many people are doing everything online. It's great though to see this continual shift in focus and companies wanting to put more time and resources into investing in analysts and the necessary tools.
Who do you look to for inspiraton?
I always look to my mom for inspiration in almost everything that I do. She's been a driving factor in many of the decisions I've made in life and without her support I probably would have been lost at times.
How do you handle work-life balance?
Finding interests outside of work is absolutely key for me in terms of creating a work-life balance. I've gotten really into yoga these past few months, and when I'm there my phone is off and there is no reaching me for that hour in the evening. I'm always pretty much accessible because of having a work phone, but sometimes you just have to know when to put it away and give yourself a little bit of time to enjoy life outside of the office.
What advice would you give yourself in college?
Be a little more open about working with numbers, it's not as scary as you might think. If I told myself freshman year that I would be working with numbers all day as an analyst, I would have thought I crazy. I'm not sure why I was so intimidated, but people change I guess. If I had known I'd end up in my current type of role, I may have taken a few different courses that would have benefited me now.
Connect with Denay