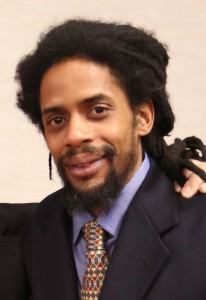 When Pablo Correa stepped foot on the Tallahassee Community College campus fresh out of high school, he never dreamed he'd end up pursuing his doctorate in Communication. Born and raised in south Florida with Dominican parents, Correa grew up learning history from a textbook, but experienced history in a radically different manner through documentaries. The experience lit a fire and today, he's a skilled media production professional with dreams of making documentaries of his own.
In 2009, Correa transferred from TCC to Florida State University with his sights set on the Film School. A combination of factors led to a denied application and Correa knew he would have to be creative in pursuing the education he desired.
A friend recommended the Media Production program in the School of Communication. All undergraduate Communication programs are limited access and Correa found himself with another hurdle to jump – his credit hours too high and his GPA too low.
Tapping his Dominican roots, he enrolled in Spanish courses. He went on to major in Spanish but Correa took every communication course he could get into. His dedication earned him a Bachelor of Arts in Spanish in 2012.
The influence of a mentor can forever change a person's path. For Correa, that person was Professor Davis Houck. With his support, Correa applied to the Media Communication Studies graduate program and was accepted. He completed a creative thesis on Sistrunk Boulevard in Fort Lauderdale; a historic black business district. His work focused on several significant black pioneers throughout the history of the area from the booming 20s through segregation, integration, civil rights, and re-gentrification.
Correa and Houck traveled to Mississippi earlier this summer to document historical sites in Emmett Till's death for a new app that will allow users to visit around 50 sites involved with Till's murder.
Now in his doctoral program, Correa works with digital textbook company Flip Learning as their Digital Media Developer. After receiving his doctorate, he plans to pursue independent contracts in digital media.
More on the School of Communication's programs can be found here!