The evening of Thursday, August 20th, a very special group of people congregated at the University Center Club. They were the friends, family and supporters of Karen and Steve Ellis. The event, Cocktails for a Cause, brought the community together to support the Steve Ellis Memorial Scholarship. For the third year, University Center Club has partnered with the College of Communication & Information to host this event.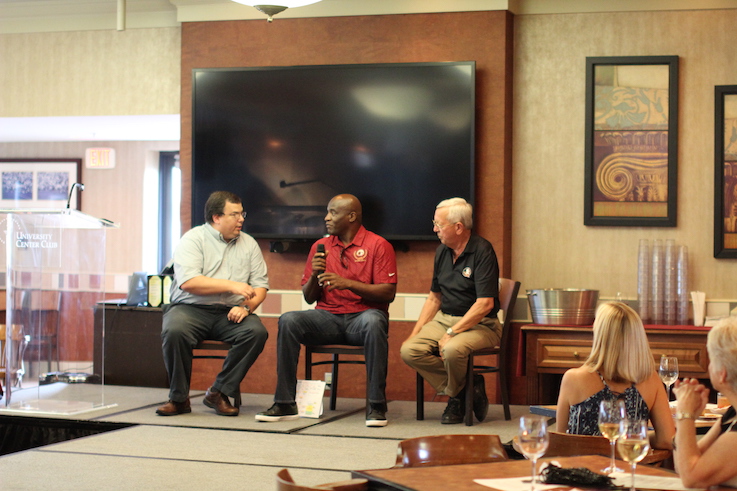 The event was well attended and featured a silent auction from a variety of local businesses. Dear friends of Steve – Jim Lamar, William Floyd and Gene Deckerhoff spoke about Steve and the great memories they shared.
In partnership with the College of Communication & Information, The Steve Ellis Endowed Memorial Scholarship Fund supports students majoring in communication/media studies, broadcast journalism and other related communication areas that were near and dear to Steve's heart.
The 2013 winner, Cristian Gonzalez Mendez, is a recent graduate of the Public Relations program and is continuing his education in the Integrated Marketing Communication program at CCI. The 2014 recipient, Kimberly Hoy, has found a successful career in sports communication.
"I promise to continue working hard and honor your husband's legacy," Mendez wrote to Karen Ellis in 2013.
"From the bottom of my heart, thank you for your generosity," wrote Hoy. "It means so much that you care and believe in me enough to want to see my dreams come true, and I will be forever grateful for that. I hope to make you proud and be a living legacy to your husband and his career."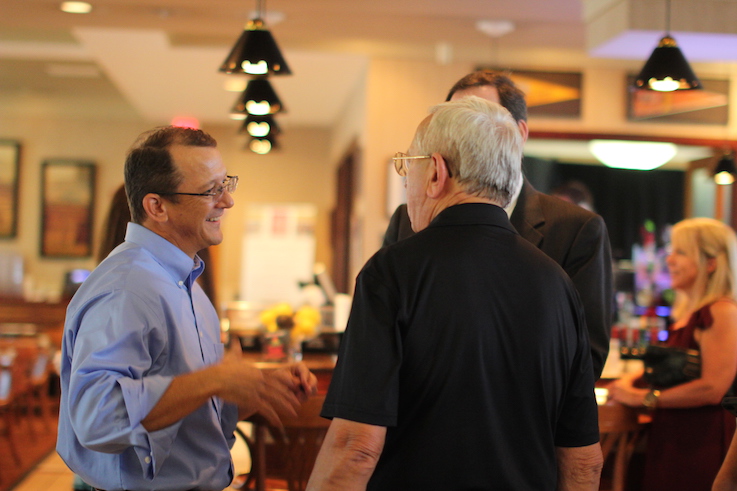 Ellis was a fixture in the community, known for his tireless and passionate sports coverage. The senior writer and columnist passed away at the age of 54 in 2009. He may no longer be with us, but his legacy lives on through the scholarship.
If you're interested in contributing to the Steve Ellis Memorial Fund, please contact Mafe Brooks or donate online through Spark FSU.