From June 13th-24th, School of Communication Professors Dr. Davis Houck and Dr. Brian Graves helped to lead a summer filmmakers' workshop at the Emmett Till Interpretive Center in Sumner, Mississippi.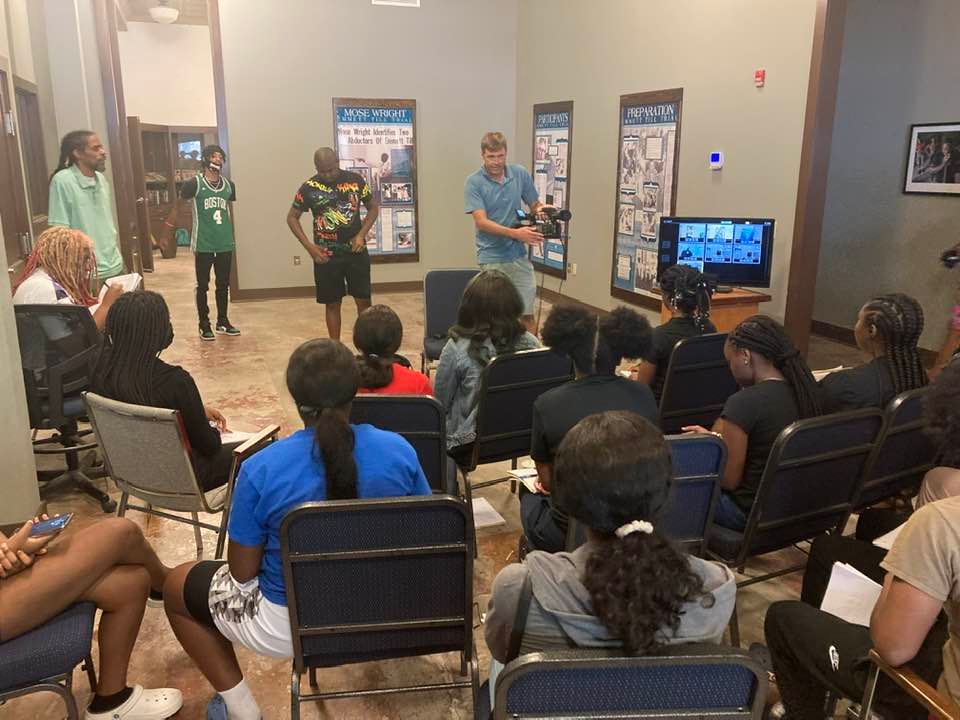 Twenty students from across the Mississippi Delta took part in the workshop, which taught the fundamentals of film production such as lighting, camera, sound, and editing. At the same time, students learned about civil rights history and how to effectively tell those stories.
"The workshop culminates with students producing film projects that examine their connections to civil rights history that happened in their own backyards, as well as how racial barriers continue to affect the lives of young people living in the region today," said Graves.
The students also had the opportunity to meet ESPN Senior Writer Wright Thompson. Having grown up in the Delta himself, Thompson was eager to teach local students about how he and his team develop stories and concepts for ESPN.
At the heart of this workshop is the instructors' desire to both teach and empower their students to shape the world.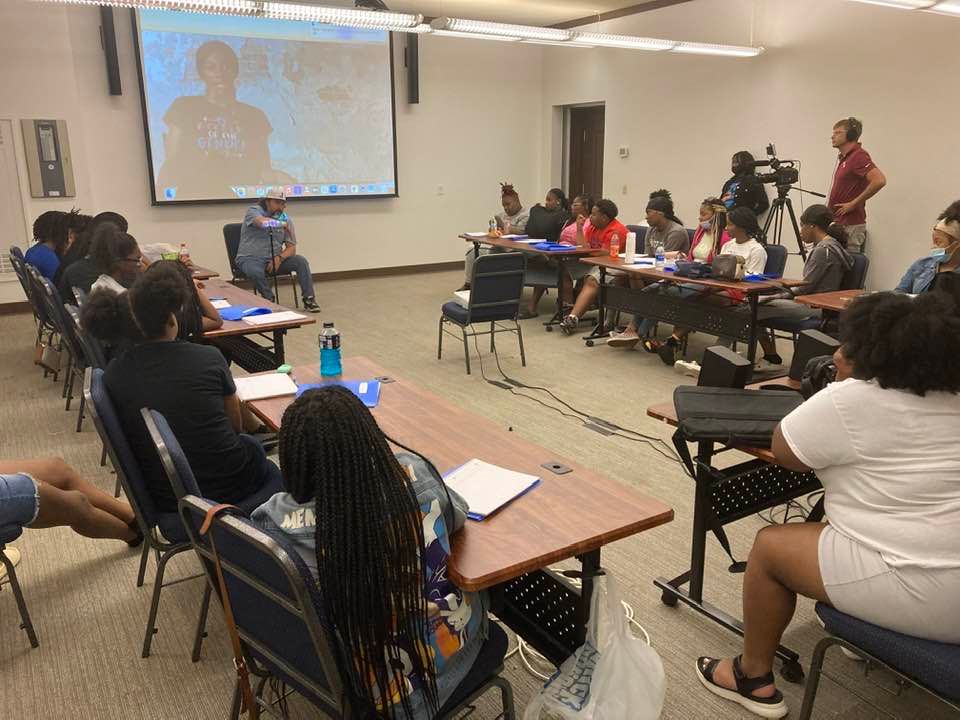 "This year, I want to film a documentary about my high school because I want the world to know about the lack of resources in the Mississippi Delta," said student Katelyn Mackey.
Other students also expressed their excitement about the new opportunities the workshop offered them. "I was so surprised by what I learned at the workshop," said Sa' Layshia Griffin. "I learned that I'm really good at audio and editing and I can't wait to do more of it."
Joining the School of Communication professors is CCI Alumnus Dr. Pablo Correa. "I hope that the kids don't make some of the same mistakes that I've made," he said.  "So while we're teaching them filmmaking we're also teaching them about life and ultimately that is more important."
"We really hope the students walk away with technical expertise," said Houck, "but we also want to fire their creativity and show them a new set of possibilities in terms of telling stories. We want to show them some of the incredibly rich civil rights history that surrounds them here in the Delta. Whether it's a Fannie Lou Hamer Memorial or many of the Emmett Till markers here in Tallahatchie County, we want students to come away with accurate histories of those people and those events so that they can bring that knowledge back and begin talking about it."