With an extensive extracurricular history in vocal performance and musical theater, and an early affinity toward the medical field, it seems only fitting that Stephanie Kopplin (M.A. '13) ended up pursuing a career in Speech-Language Pathology.
"I was very intrigued b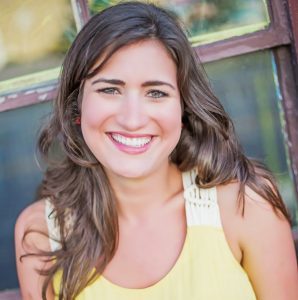 y the science of Speech-Language Pathologists (SLP's) helping singers and professionals retain their vocal health," she recounts.
As an SLP, Kopplin works with an extremely diverse patient population with a massive array of impediments. Kopplin believes that, between her time in the Master's program at FSU and her internship, she is well prepared her for the challenges ahead.
"Florida State University provided me with diverse clinical experience throughout my Master's program, which prepared me to serve a variety of clients across different settings," explains Kopplin. "My internship aided my transition from graduate school to the working world in a multitude of ways: it prepared me for the rigor of 9-5 employment, but it also prepared me to support a number of different families with different levels of need."
Not only did her experience in the Master's program at FSU train her in a variety of clinical practices, but it also taught Kopplin about professionalism with regards to treatment and communication, as well as how to be a meaningful member of an interdisciplinary team.
In reflection of her time in the program, Kopplin says, "The faculty empowered me as an individual and enhanced my confidence as a professional."
This year as a SLP at Northern Suburban Special Education District, Kopplin has reaped the benefits of her investment in the trust that she has worked so hard to build with her clients.
"I feel most fulfilled witnessing my client's confidence increase as they accomplish things they didn't imagine possible," says Kopplin. "I have a student with an extremely shy temperament who typically speaks one word at a time due to a severe stutter. This spring she sang a solo in the front of the entire
school. It was an extremely meaningful moment in my career to watch her assert herself like that."
Because Kopplin works in a therapeutic day school, she is in an unusual situation as an SLP and with that comes a set of unique challenges. Therapeutic day schools are placement schools recommended by public schools and/or DCFS when the school setting cannot provide the level of support required by the student.
"Many of the students are on the Autism spectrum, and have emotional/learning disabilities, and have extremely challenging behaviors," says Kopplin. "The biggest challenge for me is observing outcomes when there are so many other obstacles in the way."
Despite being in a particularly challenging position as an SLP, Kopplin hopes that, in the future, she will one day own a private practice and obtain further specialization certifications.